Ethiopia's second filling for GERD is a unilateral action: : US Department of State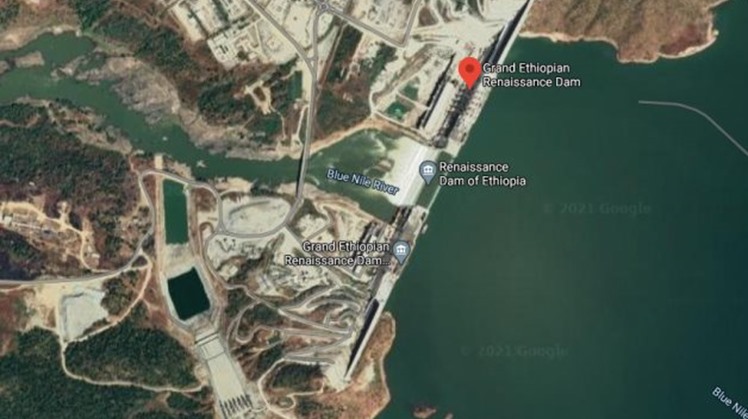 Wed, Jul. 7, 2021
CAIRO – 6 July 2021: The US Department of State Spokesperson, Ned Price, stated in his daily Briefing that Ethiopia's second filling for GERD is a unilateral action which is 'fair to say that is a potential to raise tensions' between parties."

"When it come to the GERD, we have continued to support collaborative and constructive efforts by the countries involved [ Ethiopia, Egypt and Sudan] to reach an enduring arrangement." Price said, adding: "We understand of course the importance of the Nile waters to all three of these countries and we continue to encourage a resumption of dialogue that we hope is productive and substantive and constructive."



"In doing so, all along we supported the AU led processes; a process that aims to lower tensions, to facilitate productive negotiations and to enhance regional cooperation" The US Department of State Spokesperson said.

He called on all parties to refrain from all unilateral actions that would raise tensions.

"We do call on all parties to refrain from a actions; any unilateral action that that would raise up tensions. That would put greater distance between what we are now and peaceful, constructive resolution to this. And we call for all parties to commit themselves to a negotiated solution that is acceptable to all sides." Price said.

Egypt's Irrigation Minister Mohamed Abdel Ati received on Monday an official letter from his Ethiopian counterpart Seleshi Bekele confirming that Ethiopia started the second phase of filling the reservoir of its controversial mega dam.

Ethiopia has reiterated its plans to implement the second phase of filling in July and through the rainy season whether a deal is reached or not.

Rounds of African Union-sponsored talks have collapsed with Egypt and Sudan blaming the collapse of negotiations on Ethiopia's intransigence.

In response to Bekele's Monday letter, Abdel Ati sent an official letter to the Ethiopian minister voicing Egypt's categorical rejection of Ethiopia's unilateral act, a statement by the Egyptian irrigation ministry spokesman re

The Egyptian Foreign Ministry re-sent the letter of Abdel Ati to the chief of the United Nations Security Council to brief the council on this "dangerous" update in light of the council's planned session on GERD on Thursday, the statement read.

The situation in Tigray Region

In a phone call with Ethiopian Prime Minister Abiy, US Secretary of State Antony Blinken stressed the need for all parties to Tigray conflict to commit to an immediate, indefinite, negotiated ceasefire.

According to Spokesperson Ned Price, Blinken urged Prime Minister Abiy to commit to the steps outlined in the United Nations Security Council on July 2, including the complete withdrawal of Eritrean and Amhara forces from Tigray; full, safe, and unhindered humanitarian access to populations in need; the establishment of a transparent process to hold accountable those responsible for human rights abuses and atrocities; and an affirmation that neither the internal nor external borders of Ethiopia will be changed by force or in contravention of the constitution.

In addition, the US Secretary of State emphasized the urgency of holding an inclusive political dialogue to begin the difficult work of forging a lasting resolution to the country's ethnic and political divisions.