Gov. testifies adjusting status of 87 unlicensed churches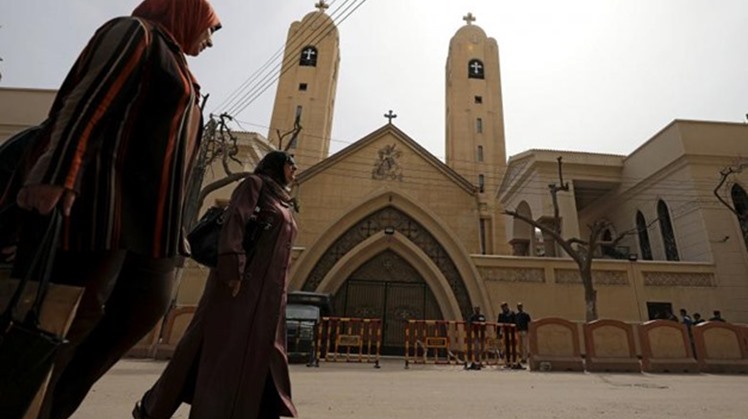 Tue, Dec. 3, 2019
CAIRO - 3 December 2019: Egyptian committee in charge of legalizing the status of unlicensed churches chaired by Prime Minister Mostafa Madbouli approved on Tuesday legalizing the status of 87 churches and affiliated buildings.

The meeting was attended by the ministers of justice, local development, housing and House of Representatives affairs and representatives of various Christian denominations in Egypt, according to a statement issued by Cabinet spokesman Nader Saad.

The approvals take the number of churches that adjusted their status in Egypt up to 1,322, the statement reported.

The committee also reviewed preconditions of civil protection for the churches and the affiliated buildings as well as that the prime minister confirmed the importance of meeting these preconditions.

Meanwhile, the representatives of Christian sects thanked President Abdel Fatah al-Sisi and the prime minister for the efforts exerted by the government in the file of adjusting the status of Churches in Egypt.

The Cabinet's decision to legalize churches comes according to 2016's article number 80 of the law regulating building churches.

In February 2018, during the term of former Prime Minister Sherif Ismail, it was announced that in accordance with the country's constitution that adopts "the right to practice religious rites within different worship houses," approval was given to study the cases of 53 churches along with several affiliated buildings to be officially licensed during the Cabinet's following meeting.

Unlicensed places of worship are spread across the country and the state has been making endeavors to resolve that problem. For mosques, the Ministry of Endowments has been trying to legalize such places and ensure prayers are led by licensed preachers. In 2014, the number of unlicensed mosques was estimated at 30,000.