Russia's Putin honors Egyptian professor of Russian literature at Kremlin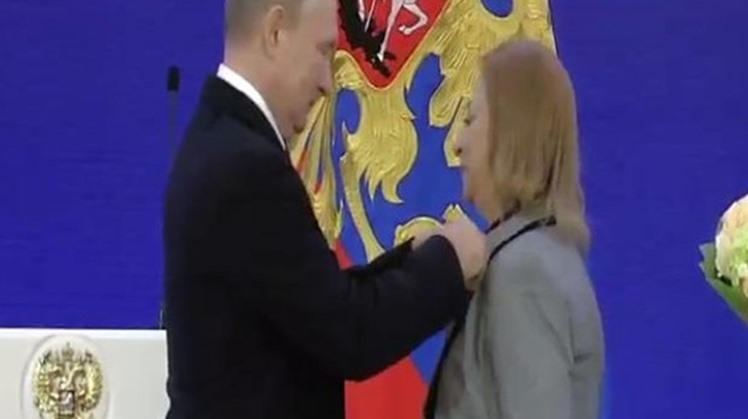 Wed, Nov. 6, 2019
CAIRO - 6 November 2019: Russian President Vladimir Putin honored a professor of the Russian Literature and former Dean of the Faculty of Languages, Ain Shams University, Makarem Ahmed el-Ghamry.

Putin awarded her the Pushkin Medal at the Kremlin in recognition of her role in the cultural dialogue between Egypt and Russia.

Ghamry conducted dozens of studies in Russian literature and language; she has also written many critical and analytical books of Russian literature, and has translated many Russian works into Arabic to spread Russian literature among Arabic speakers.

Ghamry was born on November 1, 1947 in Fayoum, about 100 km south west Cairo. She graduated with Summa Cum Laude degree from the Russian Department at the Faculty of Languages, Ain Shams University in 1967.

The Pushkin Medal is one of the highest honors in Russia. It was established in 1881 by the Russian Academy of Sciences to honor one of the greatest Russian poets, Alexander Pushkin (1799–1837). The prize was awarded to the Russian who achieved the highest standard of literary excellence.