Egyptian Leader and Abdel Fatah Al Burhan Hold Dialogue on Resolving Sudan Crisis and Providing Aid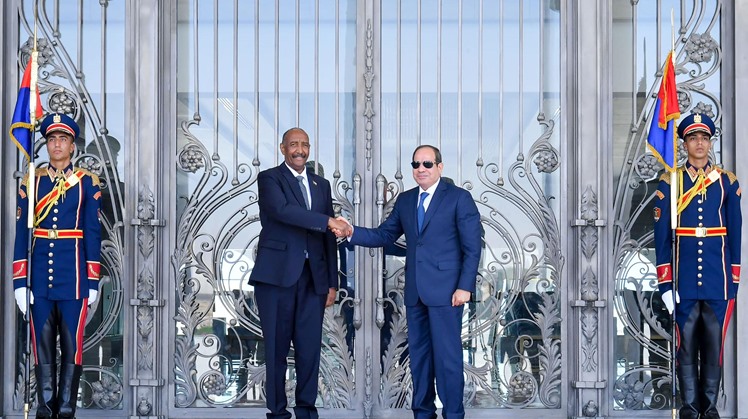 Wed, Aug. 30, 2023
President Abdel Fatah al-Sisi received Tuesday Chairman of Sudan Transitional Sovereignty Council Abdel Fatah al-Burhan at New Almain stressing Egypt's incessant support to the security, stability, unity, and safety of Sudan.



The chief of state equally underscored that Egypt and Sudan share historic ties and strategic joint interests.



On his side, Burhan commended the backing of Egypt to Sudan's safety and stability during that predicament, the country's hosting of Sudanese citizens, and its effective role in the region and Africa.



Burhan displayed the situation on the ground, consulting with Sisi on endeavors aimed at maintaining the security and safety of Sudan in a way that preserves its sovereignty, unity, and cohesion of the state as well as maintains the interests and ambitions of the Sudanese people.



The chief of the Sudan Transitional Sovereignty Council welcomed that pathway which had already begun by holding the first related summit in Egypt recently.



The talks also covered ways of cooperation and coordination to support the Sudanese people, particularly through humanitarian and relief aid until Sudan overcomes the current crisis.