Egypt signs two monorail contracts with Train and plane manufacturer Bombardier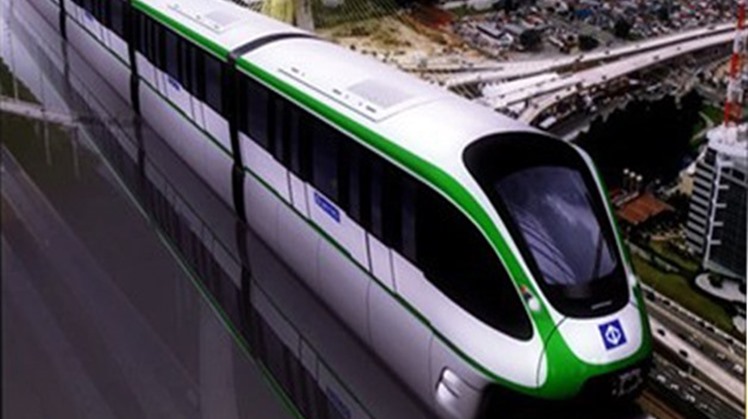 Mon, Aug. 5, 2019
CAIRO – 5 August 2019: Egypt's Ministry of Transportation and Train signed with plane manufacturer Bombardier Monday contracts of Monorail in the New Administrative Capital and Sixth of October City in the presence of Prime Minister Mostafa Madbouli.

A monorail is a rail transportation system based on a single rail, which acts as its sole support and its guide way, according to rail system.

The contracts stipulate to design, construct, operate and maintain the two monorail projects of both cities.

The starting point of the monorail of the new capital will start in Nasr city with a 3 kilometer length, and Sixth of October's monorail will start from Giza with a length of about 42 km.

The monorail of the New Administrative Capital includes 21 stations: Stadium - Hisham Barakat - Nuri Khattab - Seventh district - Zakir Hussein - Free Zone - Marshal Tantawi - Cairo Festival - Choueifat - Emaar – Al-Nafoura Square – Al-Barwa - Middle Ring Road - Mohammed bin Zayed - Regional Ring - Almasa Hotel - Ministries Quarter - Administrative Capital.

The monorail of the Sixth of October City includes 12 stations and will serve the major expansions of the city, especially social housing projects.

In May, Bombardier announced being selected to establish a €3 billion ($3.36 billion) monorail project in Egypt that will run from Cairo to the eastern and western outskirts.

"Bombardier Transportation has been named preferred bidder to build and supply a new monorail system in Cairo," the company said in a statement on its official website.

The government announced earlier that a number of international and local consortium submitted to the project. According to the announcement, the project consultant, the technical committee and the bid committee reviewed and evaluated all the offers submitted in accordance with the conditions, criteria and principles on which the bid evaluation process was based.

In January, Deputy Minister of Transport Amr Shaat said that Canadian, Chinese and Malaysian Companies compete in the bid launched by the Ministry of Transport and Ministry of Housing to set up two monorail projects at the New Administrative Capital.

The New Administrative Capital is located in the area between the Cairo-Suez and Cairo-Ain Sokhna roads, east of the regional ring road. This is roughly 60 km from the cities of Suez and Ain Sokhna. While Six October City is a city in Giza Governorate, a satellite town and part of the urban area of Cairo, Egypt, 32 km (20 miles) outside the city.