Egypt's military chief-of-staff inspects security in Sinai, praises anti-terrorism efforts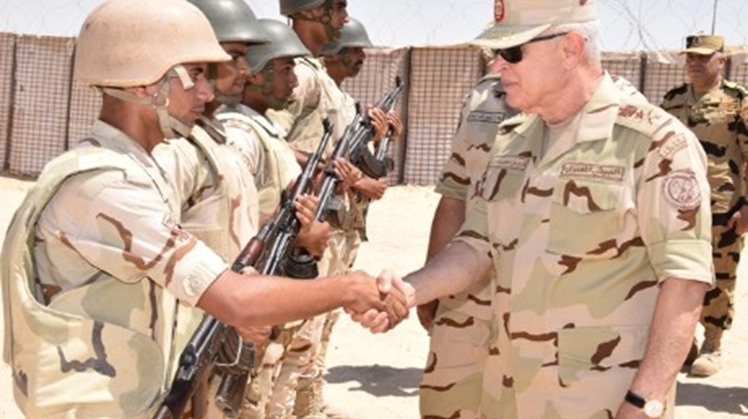 Sun, Aug. 4, 2019
CAIRO – 4 August 2019: Egyptian Chief of Staff Lieutenant General Mohamed Farid visited on Saturday soldiers in North Sinai, mandated with executing measures to besiege and eradicate militants, and inspected the security checkpoints and operations and troops deployed in North Sinai.

Lieutenant General Mohamed Farid met the governor of North Sinai along with security officials in the governorate, the General was keen to visit the permanent operations unit in the governorate to follow the anti-terrorism operations.

Farid hailed the coordination between the police forces and the armed forces on tracking down terrorist cells and the successful anti-terrorism operations.



Moreover, Farid asserted that the residents of Sinai are the first line of defence for Egypt's national security.

Lieutenant General was keen to pass President Abdel Fatah al Sisi's regards to the armed forces men fighting in terrorism in North Sinai, where a ceremony to honor brave fighters from the armed forces was held.