Sisi directs to expand scope of educational programmes for Egyptian expats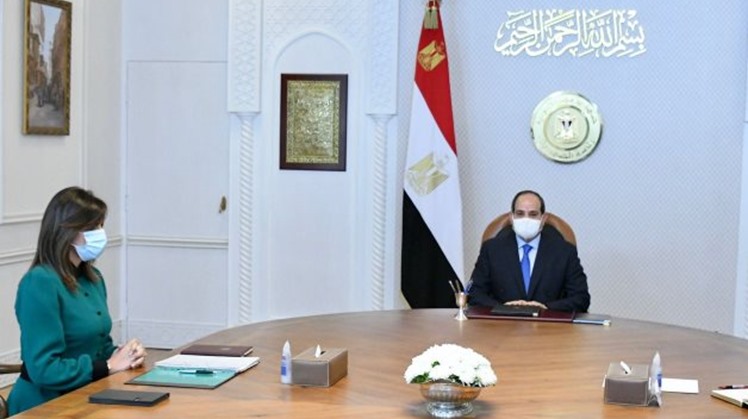 Sun, Apr. 10, 2022
CAIRO - 9 April 2022: Egyptian President Abdel-Fattah El-Sisi held a meeting on Saturday with Nabila Makram, Minister of State for Immigration and Egyptians Abroad Affairs, where he was briefed on the situation of Egyptian students in Ukraine and issued directives to take all necessary measures to ensure their safety.

He was also briefed on the developments of the presidential initiative "Speak Arabic", which aims to develop the Arabic language skills of Egyptians abroad through listening, speaking, reading and writing.

The initiative also prepares an educational guide for parents, introducing national events, as well as working to provide learners with the ability to communicate with family and friends in Egypt and abroad. It seeks to increase the interdependence between the sons of Egyptians in different countries.

In this context, President Sisi directed to expand the scope of interactive educational programs aimed at linking Egyptian youth abroad to the homeland, enhancing their belonging, and urging them to adhere to the Arabic language and consolidate the Egyptian identity.

During the meeting, President Sisi was also briefed about the safety and conditions of the Egyptian community in Ukraine, where he was provided with a comprehensive inventory of the number and distribution of Egyptians who moved from dangerous places, the situation of humanitarian cases, as well as Egyptians crossing the borders to neighboring countries, in addition to the government's efforts to bring them home in coordination with the authorities of the corresponding countries, as well as students returnees and efforts to enroll them in Egyptian universities.

The President directed the concerted efforts of the state and its agencies to ensure the safety and security of the people of the country and to provide them with all support in order to overcome the current crisis until they return to Egypt.