UN hails Egypt positive steps to end FGM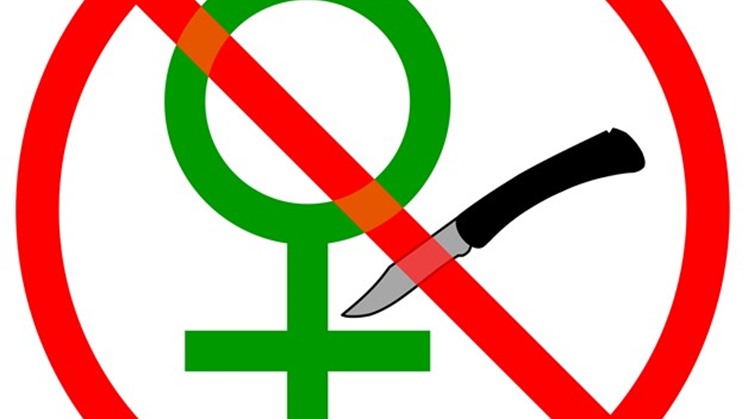 Wed, May. 29, 2019
CAIRO – 29 May 2019: The United Nations in Egypt praised on Monday, May 27, the the efforts of Egyptian government to end Female Genital Mutilation "FGM".

On 20 May 2019, the National council for Women and the National council for Childhood and Motherhood held their first meeting of the National taskforce for ending FGM in Egypt, the statement of the UN in Egypt stated.

The National Taskforce is made of all concerned ministries in addition to civil society and development partners and it aims to concrete all the efforts to end the practice that violates the rights of women and girls.

The statement added that the taskforce is in line with the National strategy for the Empowerment of Egyptian women 2030, specifically the protection pillar concerned with protection of women and girls from all forms of violence including FGM.

"It also contributes to Egypt's national efforts towards the achievement of UN sustainable development goal 5 to achieve gender equality and empower all women and girls." The statement added.

On July 10, 2018, Vivian Fouad, the National Population Council (NPC)'s FGM program spokeswoman, stated that awareness campaigns to combat female genital mutilation (FGM) in Egypt are paying off.

The presence of programs raised the citizens' awareness of the phenomenon through civil society organizations, she added, noting that the council cooperated with the Public Prosecution and the Ministry of Interior to enforce the law and punish violators.

FGM is considered an attack on religion; it damages the most sensitive organ in the female body. In Islam, protecting the body from any harm is a must and mutilation violates this rule; therefore, if the parents of females who undergo FGM consent to the abhorrent surgery, they should be punished.

According to the Egyptian health ministry in 2018, the rate of the female genital mutilation (FGM) among teenage girls from 15 to 17 years old fell from 74 percent in 2008 to 61 percent in 2014 in Egypt.The Egyptian government criminalised FGM in 2008. In 2016, the House of Representatives passed amendments in the law criminalising FGM, designating the practice a felony and mandating stricter punishments for those convicted of performing the procedure.

Additionally, a pilot study by the Health Insurance Organization showed that 41 percent of female students in primary, preparatory and secondary schools had undergone FGM.