EU: Egypt is key partner for us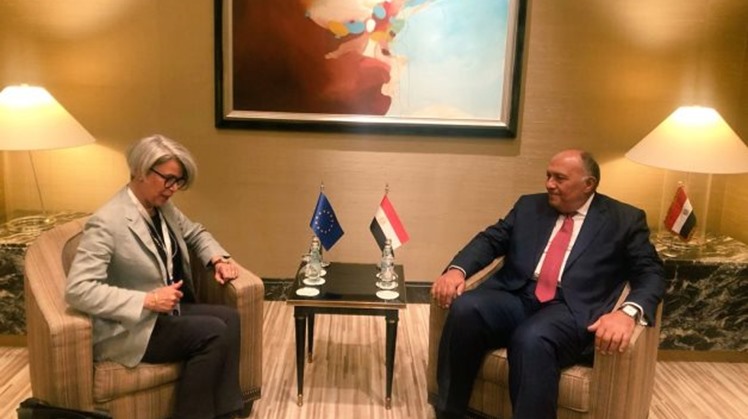 Sun, Nov. 21, 2021
CAIRO - 21 November 2021: Egypt is a key partner for the European Union inside and outside the Middle East region, EU Arabic Spokesperson for the Middle East and North Africa tweeted Luis Miguel Bueno on Sunday.

He added that the Egyptian Foreign Minister Sameh Shoukry met with Annette Weber, EU Special Representative for the Horn of Africa in Manama, discussing various issues, particularly the situation in Sudan and the file of the controversial Grand Ethiopian Renaissance Dam on Saturday.


The meeting came on the sidelines of the 17th Manama Dialogue held in Bahrain, a statement by the Egyptian Foreign Ministry read.

During the meeting, they discussed means of boosting the pillars of security and stability as well as developments in the Horn of Africa.