EU Commissioner visits Egypt to discuss Africa-Europe partnership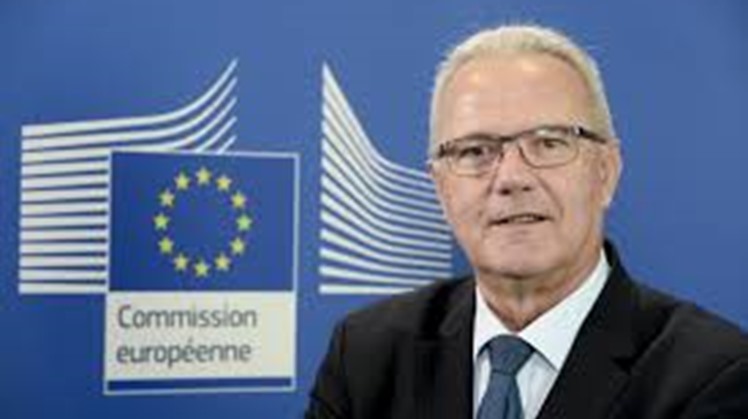 Wed, May. 8, 2019
CAIRO – 8 May 2019: European Commissioner for International Cooperation and Development Neven Mimica paid an official visit to Egypt to discuss the Africa-Europe partnership on May 6.

Mimica's visit to Egypt comes in light of Egypt's chairmanship of the African Union (AU) from February 2019 to January 2020, the EU Commission said in a statement on Monday.

"We have high hopes for the Egyptian chairmanship of the African Union, especially when it comes to making progress on boosting investment, strengthening the business climate and continuing the path towards Africa's continental integration. Advancing peace and security is another important point on the agenda," said Mimica in the statement.

"Under Egypt's chairmanship, we want to take forward our cooperation to do more and better together by focusing on concrete deliverables and advancing triangular cooperation. Delivering on the Africa-Europe Alliance and further deepening the Africa-Europe partnership should be on top of our respective agendas," he added.

Mimica will meet with President Abdel Fatah al-Sisi, Egyptian Foreign Minister Sameh Shoukry and Minister of Investment and International Cooperation Sahar Nasr, the statement said.

The meetings will tackle commitments of the 5th AU-EU Summit of 2017 held in Abidjan, Côte d'Ivoire. The summit outcomes focused on economic opportunities for youth, peace and security, mobility and migration, and cooperation on governance.

"The commissioner presented concrete plans for putting into practice the new Africa-Europe Alliance for Sustainable Investment and Jobs," the statement read.

The Alliance was created to strengthen economic cooperation, boost investment and trade, including support to the African Continental Free Trade Area, and create jobs across Africa. The Alliance points to a number of sectors for closer economic cooperation, such as infrastructure development and space technology.