Egypt FM Shoukry reviews GERD developments with UN secretary general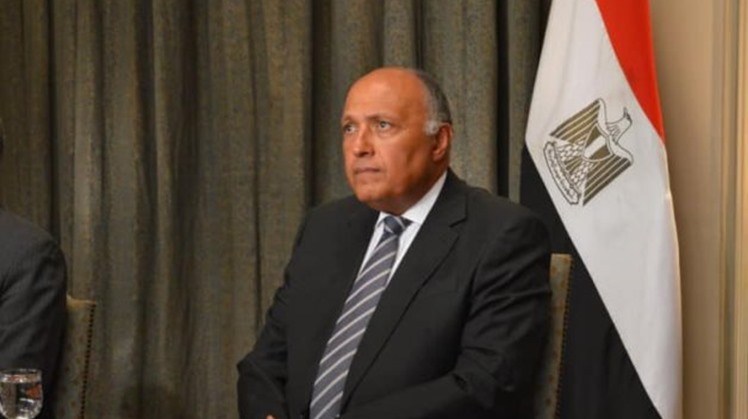 Wed, Apr. 14, 2021
CAIRO, 14 April 2020: Egypt's Foreign Minister Sameh Shoukry discussed on Tuesday the latest developments of the Grand Ethiopian Renaissance Dam (GERD) in a telephone call with United Nations (UN) Secretary-General Antonio Guterres, the Egyptian foreign ministry said.

According to the Egyptian foreign ministry, Shoukry asserted on the gravity of Ethiopia's unliteral actions towards the second filling of the GERD without reaching a legal binding agreement and how this would impact the stability and the security of the region.

The Egyptian foreign minister asserted also the importance of the role of the UN and its agencies in contributing to resuming negotiations and reaching the required deal as well as offering support to the African Union (AU) in this regard.

The Egyptian foreign ministry also announced that Shoukry sent letters to the UN Secretary general, UN security council chief and the president of the UN general assembly explaining all the latest developments and the stages of negotiations.

He also demanded that those letters be considered official documents regarding the GERD issue.

Last week, Shoukry said that Egypt and Sudan will head to the UN and security council to brief them over the GERD dispute, following the failure of the last round of talks between them and Ethiopia in Kinshasa.

Earlier this week, Ethiopia invited both Egypt and Sudan to nominate focal dam operators to exchange data among the three countries with regards to the second-year filling, which will take place in July and August 2021.

Both countries rejected the proposal.

According to the Sudanese official, Sudan rejects the proposal because it only covers naming operators for following up on the testing of the dam's lower gates.

Egypt also rejected the Ethiopian proposal without a comprehensive deal.