Egypt, Jordan, Iraq discuss unified ticketing system to facilitate transportation between them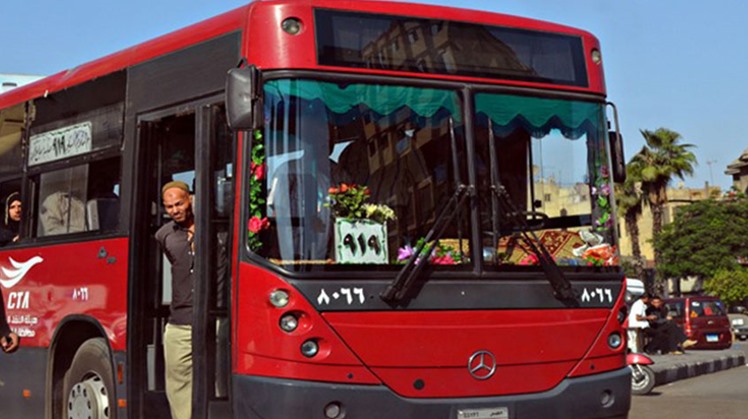 Sun, Dec. 13, 2020
CAIRO – 13 December 2020: The Cairo-based Arab Bridge Maritime Company has discussed a proposal of establishing a unified ticketing system to facilitate road transportation between Egypt, Iraq, and Jordan, according to a statement from the Egyptian Ministry of Transportation on Saturday.

The new system could be established through a new company that would be titled "Arab Bridge Company for Roads," or through integrating road transportation companies that are existing in the three countries, the statement added.

The proposal was discussed through the 75th meeting of the General Assembly of the Arab Bridge Maritime, which was attended by Egyptian Minister of Transportation Kamel Al-Wazir and his Jordanian and Iraqi counterparts Marwan Khaitan and Captain Nasser Hussein, respectively.

The General Assembly meeting tackled the technical condition of the ships and vessels of the Arab Bridge company and the repercussions of the Coronavirus pandemic on the company's activity, business and financial results during the past period, the statement added.

The ministers also discussed the company's strategic budget for 2021, agreeing on providing facilities for the movement of goods and passengers between the three countries, the statement continued.

Late September 2020, Karim Kazem Hussein, General Manager of the General Company for Passenger Transport and Delegations affiliated to the Iraq Ministry of Transport announced that Iraq would establish a new ground road to Egypt through the Jordanian territories.

There are "preliminary understandings to open a new route to Egypt," as the path will be established to start from Iraq to Jordan and then to Egypt, Hussein was quoted as saying by Iraqi newspaper al-Sabaah.

The new road is part of newly-announced megaprojects between the three countries in the implementation of the outcomes of the Egyptian-Iraqi-Jordanian summit that convened in Amman last month.

The three countries would also establish an electricity linkage and an oil pipeline to enhance the tripartite cooperation.

On August 25, 2020, the trilateral summit was held in the Jordanian capital, Amman, between President Abdel Fattah El Sisi, Hashemite Kingdom of Jordan King Abdullah II, and Iraq's Prime Minister Mustafa al-Kadhimi.

"The summit focused on ways to enhance joint trilateral cooperation in various fields between the three countries, notably those pertaining to energy, electricity interconnection, infrastructure, and food. It also tackled consultations and coordination on the latest political and security situations in the region and efforts to combat terrorism," said the Egyptian presidency in a statement.