Mon, Dec. 7, 2020
CAIRO - 7 December 2020: Egypt's President Abdel Fattah al-Sisi started official talks with his French counterpart, President Emmanuel Macron at the Elysee Palace on Monday.
Talks are expected to tackle cooperation between the two countries and developments in the Eastern Mediterranean and MENA regions.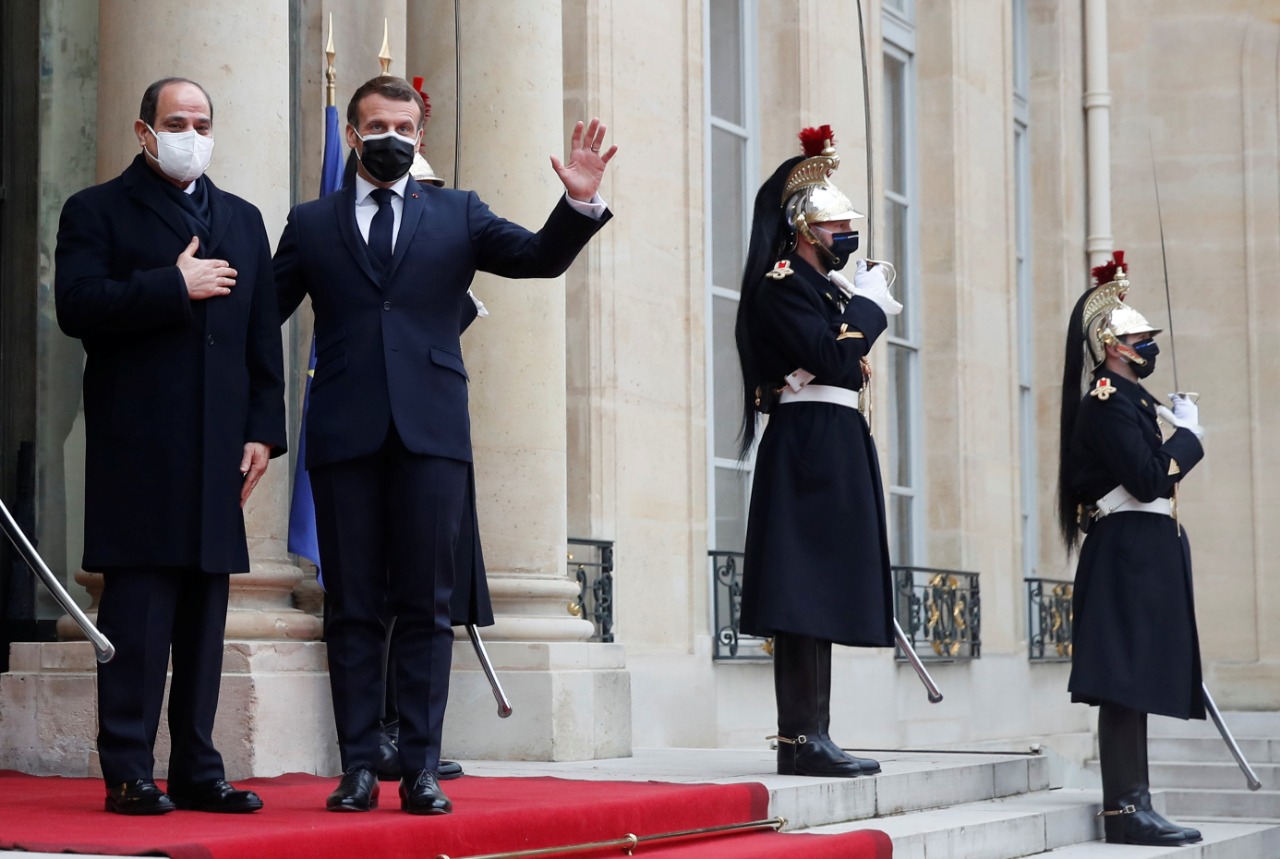 El-Sisi arrived in Paris on Sunday upon an invitation by Macron and earlier met with French Foreign Minister Jean-Yves Le Drian and French Minister of the Armed Forces Florence Parly.
Earlier on Sunday evening, Sisi met with French Foreign Minister Jean-Yves Le Drian at the French Foreign Ministry's headquarters, as they discussed number of regional files.
During their talks, Sisi affirmed that Egypt is keen on strengthening its strategic partnership with France, which represents an important pillar for maintaining security and stability in the Mediterranean and the Middle East.
The French minister welcomed Sisi's visit to Paris and voiced confidence his upcoming talks with French President Emmanuel Macron will boost bilateral relations as France is looking forward to promoting joint cooperation with Egypt in the different fields.
The French foreign minister said his country wants to intensify joint coordination with Egypt regarding Mideast issues.
Moreover, Sisi met French Minister of Defense Florence Parly at Les Invalides on Monday morning.
The Egyptian President voiced Egypt's keenness to strengthen military and security relations and armament systems with France, Radi added, noting that both sides tackled aspects of military cooperation in the next phase.
President Sisi arrived in France Sunday in an official visit that will last until Tuesday.
More to follow