French President Emmanuel Macron to meet President Sisi, Friday at Élysée Palace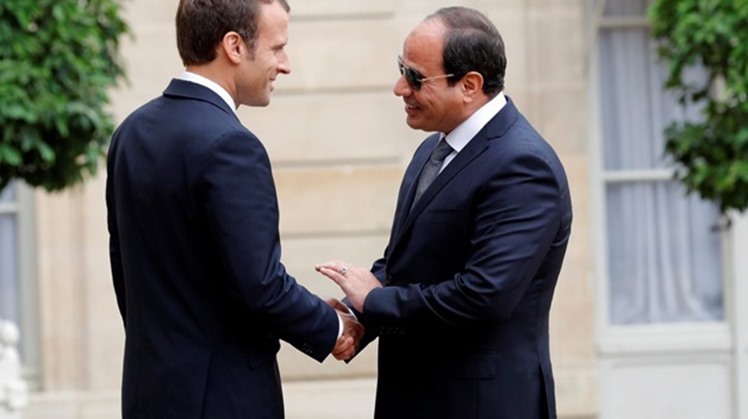 Fri, Jul. 22, 2022
CAIRO – 21 July 2022: French President Emmanuel Macron will receive Egyptian President Abdel Fattah al Sisi on Friday according to an the Élysée Palace statement released Thursday.

President Sisi is currently visiting Serbia, where he was received on Tuesday at the airport by Serbian President Aleksandar Vučić, senior Serbian statesmen and members of the Egyptian Embassy in Belgrade.

During his visit, Sisi held summit talks in Belgrade with President Vučić. At the official reception ceremony for President Sisi, the two national anthems were played and the guards of honor were reviewed.

On Wednesday, President Sisi participated in the opening of the Egyptian-Serbian Business Forum, joined by Vučić and a number of senior Serbian officials and representatives of various relevant government authorities.

Both presidents witnessed the signing ceremony of a number of memoranda of understanding and cooperation programs between Egypt and Serbia on Wednesday.

Those covered the fields of agriculture; environment, investment; culture and arts; media; education; higher education; standardization and information support; and the development of medium, small and micro enterprises.

The programs also covered the Areas of cooperation between the National Museum of Egyptian Civilization and the Museum of African Arts in Serbia, as well as mutual exemption from obtaining visas for holders of diplomatic, special and mission passports.

Egypt's President Abdel Fattah El-Sisi received on Thursday an honorary doctorate by the University of Belgrade for his local development efforts and spreading the thought and culture of peace, cooperation and construction on the regional and international levels, the Presidency said.

The president of the university, one of the most prestigious educational institutions in Serbia, the Serbian Minister of Education, Science and Technological Developments and members of the University Council have hailed the decision to grant Sisi an honorary doctorate degree.

Later, Sisi and his Serbian counterpart Aleksandar Vučić attended a military show displaying locally manufactured Serbian army weapons and defense equipment.

In statements, Presidency Spokesman Bassam Radi said this took place at the Serbian army training area in Belgrade.