UK Declassified documents reveal Egypt's goodwill to cooperate with Ethiopia over Nile water 74 years ago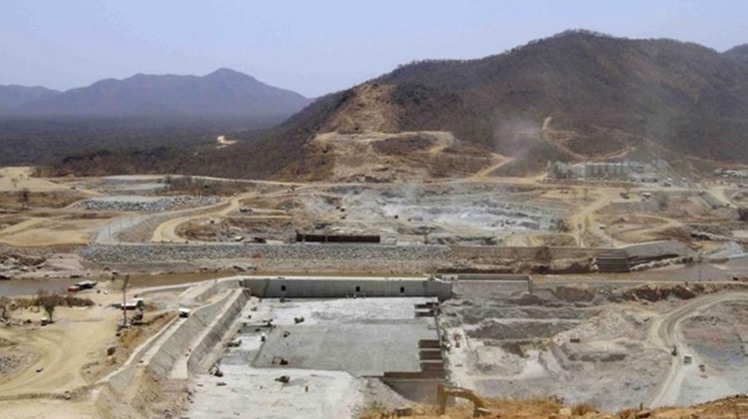 Mon, Aug. 31, 2020
CAIRO – 31 August 2020: UK declassified documents dating back to 1946 revealed that Egypt had a goodwill t cooperate with Ethiopia to get benefits of the Nile water, reported BBC Arabic on Sunday.



As per the UK documents, which have been seen by the BBC Arabic desk, the Egyptian Department of Public Works in 1946 has submitted three proposals to establish three dams in Ethiopia, Uganda, and South Sudan. Concerning the proposal to the Ethiopian authorities at that time, Egypt proposed to build a dam on Lake Tana, the main resource of Nile water as about 80 percent of the Nile inflow comes from it.



However, Ethiopia has rejected this proposal, which titled "Lake Tana Project."



Despite the old refusal of the Egyptian proposal, Ethiopia started building the controversial Grand Ethiopian dam on the Blue Nile in May 2011, without going back to the downstream countries [Egypt and Sudan]. Since then, Cairo has voiced its concern over how the dam can reduce the country's annual shares of 55.5 billion cubic meters of Nile water. Egypt's average water per-capita is expected to drop from 663 cubic meters per year to 582 cubic meters by 2025, according to the Central Agency for Public Mobilization and Statistics (CAPMAS) in 2014.



Constructions in the Grand Renaissance Dam started on April 2, 2011, at a cost of $4.8 billion. It was built by the Italian construction and engineering company Salini Impergilo. The Italian company is headquartered in Milan. The dam is located on the Nile with a capacity of 74 billion cubic meters and is expected to generate up to 6,000 megawatts of power.



In 2015, the three countries signed the Declaration of Principles, per which the downstream countries should not be negatively affected by the construction of the dam. Since then, the talks have been resumed, but In October 2019 blamed Addis Ababa for hindering a final agreement concerning a technical problem, calling for activating the Article No. 10 of the Declaration of Principles, which stipulates that if the three countries could not find a solution to these differences, they have to ask for mediation.



The current points of disagreement boil down to the operation of the dam the filling process of the reservoir, and the absence of a legal binding agreement between the three countries on such points, especially after Ethiopia carried out the first phase of the reservoir filling process mid-July 2020 unilaterally.