Egypt still prioritizing GERD talks, aiming to protect country's water interests, rights: FM Shoukry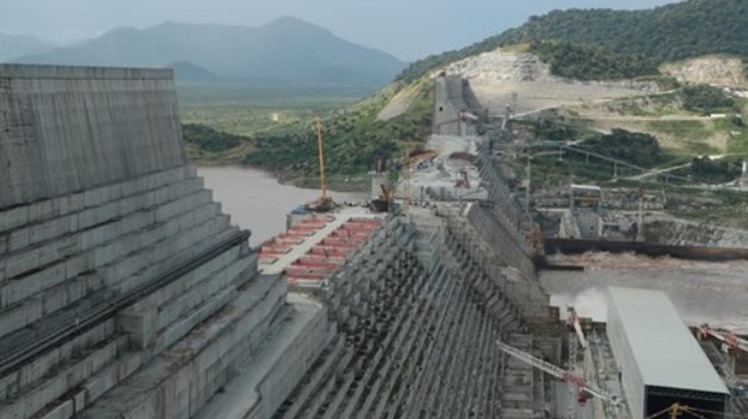 Wed, Aug. 12, 2020
CAIRO – 11 August 2020: Egypt's Foreign Minister Sameh Shoukry said that the country is still prioritizing the Grand Ethiopian Renaissance Dam (GERD) negotiations along with preserving Egypt's water interests and protecting it.

He added in statements to the media outlets after casting his ballot at the 2020's Senate elections, Wednesday that the electoral process is going peacefully well, calling on citizens to vote and exercise their constitutional right, by selecting candidates who express their will and political voice.

Shoukry also note to his visit to Lebanon Tuesday, saying that Egypt is standing in solidarity with the Lebanese people in the current crises, showing and giving all support.

In statements to Alarabiya news channel earlier, Shoukry said that Egypt is communicating with all Lebanese concerning parties in order to achieve security and stability for Lebanon along with repairing what was destroyed during the port explosion.

"Egypt is supporting Lebanon and will provide it with all what it can to help it overcoming the effects of the Port blast" Egypt's Foreign Minister Sameh Shoukry said.

Shoukry arrived Tuesday in Beirut to show solidarity after Lebanon's devastating port explosions.

The visit comes as President Abdel Fattah al-Sisi expressed strong keenness on helping unstable Lebanon. He took part on Sunday in a virtual donors' conference co-hosted by French President Emmauel Macron and the United Nations, with the aim of obtaining aid for Beirut.

Shoukry visited the Egyptian field hospital in Beirut, where he was given full explanation of the healthcare services it provides it the Lebanese people at this troubled time.

Shoukry praised the role the hospital plays, especially that it has received people who were injured in the port explosions last week, and that it's services are free of charge for everybody in Lebanon.

Ahead of the visit, Shoukry was received at Baabda palace by President Michel Aoun. The minister expressed Egypt's keenness on working with Lebanon on its priorities in coordination with the Lebanese authorities. In a phone call with Maronite Patriarch Bechara Boutros Al-Rai, Shoukry said Egypt will help Lebanon in every way possible.