Egypt's Sisi urges facing economic challenges due to coronavirus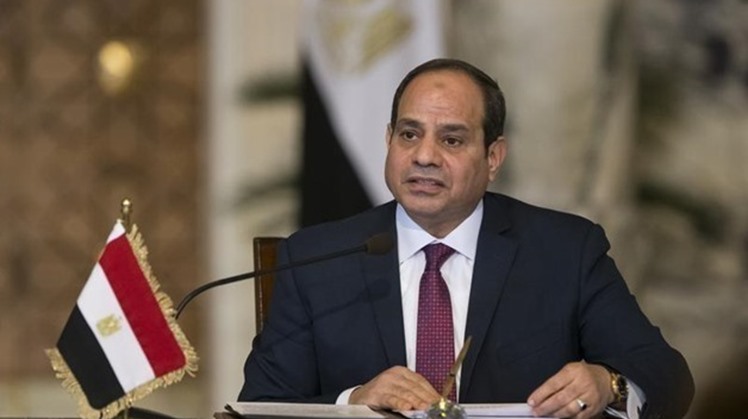 Mon, Jun. 22, 2020
CAIRO – 22 June 2020: Egyptian President Abdel Fattah El Sisi on Sunday urged the government to work on countering economic challenges amid coronavirus (COVID-19) crisis and to support sectors most severely impacted, including tourism and manufacturing.

Egypt recorded, Sunday, 1475 new coronavirus cases, upping the total number of confirmed cases to 55,233. Also, 87 patients have died from the virus over the past 24 hours, raising the death toll to 2193.

As many as 409 patients were discharged from isolation hospitals after receiving necessary medical care, taking the number of recovered cases to 14,736 so far.

In a meeting with Prime Minister Mustafa Madbouli and Planning Minister Hala Al-Saeed, Sisi called for providing food products and medical supplies and urged the government to benefit from the experience of international financing institutions in obtaining financial and technical support to the Egyptian economy.

In Economy, Sisi discussed updates to activate the Egyptian Sovereign Fund, including its strategy and projects targeted, in light of efforts to remove any obstacles to direct investment and provide investment opportunities to local and international investors in new sectors.

Priorities of Egypt's Sovereign Fund had been rearranged in light of COVID-19 pandemic, CEO of the fund Ayman Soliman said in May.

Soliman told CNBC Arabia that investing in infrastructure is one of the most important fields in which the fund's assets are invested, and a large part of those assets is aimed at investing in tourism, education and health.

He pointed out that the targeted investments also include the areas of food processing, in addition to the fourth area in which a portfolio is built for investment, which is financial technology and banking services.

Regarding the fund's assets, he indicated that the fund is currently targeting LE 60 billion, and seeks rapid development to reach LE 1 trillion within years.

Soliman stressed that the fund is looking to expand in the field of logistics, including food processing.