Egypt signs agreement with AFD to support energy sector with a €151 million grant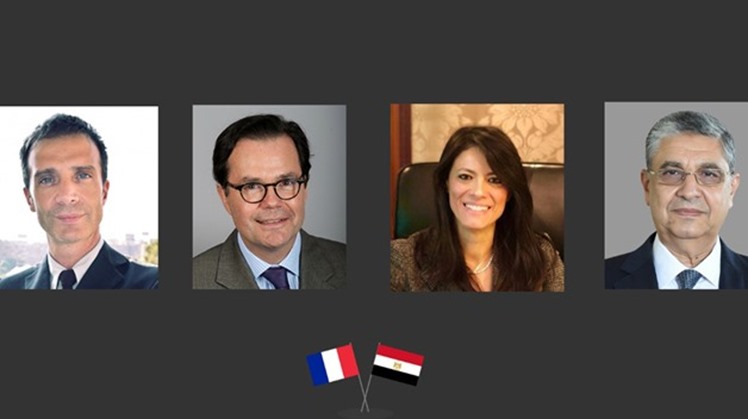 Tue, Jun. 16, 2020
CAIRO – 16 June 2020: Egypt signed an agreement with the Agence Française de Développement (AFD) for a grant worth €151 million allocated to the Energy Sector Budgetary Support Program, Minister of International Cooperation Rania Al-Mashat announced Tuesday.

Mashat clarified that this agreement falls under the Ministry's plan to form a multi-donor platform gathered around a shared policy matrix, to secure immediate funding from multilateral and bilateral development partners for budgetary support and assistance in mitigating the impact of the pandemic.

The agreement was signed by Mashat and Ambassador of France in Egypt Stéphane Romatet, and AfD Country Director Fabio Grazi, to provide financing support to the energy sector according to the goals set out in the comprehensive Sustainable Energy Strategy 2035 adopted by the Government of Egypt in October 2016, which emphasizes the importance of renewable energy.

Mashat noted that upon the agreement, the program targets two objectives, the first is to enhance the financial sustainability, governance and operational efficiency of the electricity sector and the second is to support clean energy for fostering a green growth.

"The grant also provides a three-year technical assistance to the Ministry of Electricity and Renewable energy, and its affiliated utilities, supporting reforms for a sustainable energy sector through capacity building, and laying assessment methodologies of direct and indirect socio-economic impact and regulations set by the Electricity Regulation Authority (ERA). The project also supports a greener urban and mobility transition to electric transportation," she added.

According to the minister, this agreement contributes towards the achievement of three Sustainable Development Goals (SDGs): SDG 7; Affordable and Clean Energy, SDG 12; Responsible Production & Consumption and SDG 17; Partnerships for the Goals.

Mashat commended AfD's commitment to the Sustainable Development Goals as evidenced in its support of numerous development projects in Egypt. The current cooperation portfolio amounts to €826.3 million, besides AfD's management of EU grants to Egypt worth €153 million.

The Minister of Electricity & Renewable Energy Mohamed Shaker commended the cooperation with AFD for financing several energy projects in Egypt.

Shaker also praised the Minister of International Cooperation's coordination efforts with AFD to finalize the agreement for provision of the grant for financing the required technical assistance to commence the main steps for reformation of the energy sector in Egypt.

For his part, Romatet praised the cooperation efforts, stating: "Signing this financing agreement in favor of the electricity sector is good news for both France and Egypt as it sheds light on our joint commitment to support our partnership in the energy sector. It also greatly serves efforts in the climate field, as the funding allows us to accompany Egypt in its journey to develop a variety of energy sources with low carbon emissions."

"The new DPF to the electricity sector represents a key step in the commitment of AFD to support the transition towards a sustainable and efficient energy system in Egypt," AFD's Contry Director stated.