Egypt's National Council for women issues women policy tracker during Covid-19 pandemic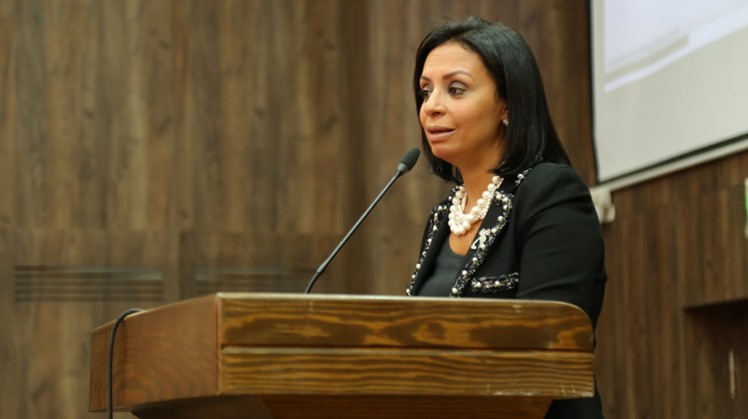 Tue, Apr. 7, 2020
CAIRO - 7 April 2020: The National Council for Women has issued its women policy tracker on responsive policies and programs during the new COVID-19 Pandemic.

The National Council for Women announced the issuance of the first edition of the women policy tracker that monitors the policies & measures responding to the needs of women, which were taken by the Egyptian government during the efforts to contain the spread of the covid-19 emerging from 14 March to 6 April, 2020; where the report included an analysis of the existing situation.

Dr. Maya Morsy, President of the National Council for Women, confirmed that this report comes with the aim of monitoring all policies & procedures taken by the government in response to the needs of Egyptian women; designing an easier tool that can be used as reference by decision makers for more collaborative vision on means of moving forward; as well as documenting the coordinated efforts of the government; & reflecting on those policies with supporting programs.

Dr. Maya has said that the government's efforts comes in light with the President Abdel Fatah Al Sisi's directions during a meeting with a number of Egyptian women celebrating Egyptian women's day that was held March 22nd this year; to the importance of mustering all the efforts of the government institutions and bodies, to deal decisively and responsibly with the crisis.

NCW President indicated that the Egyptian government has worked since the beginning to take stringent measures and policies to contain and control the spread of the new covid-19 , according to the rate of its rapid spread, taking into consideration the needs of all possible affected segments, especially women. In particular, the government was keen on mainstreaming & integrating egyptian women in all decision making process and implementing programs in order to ensure their protection from all social, economic and psychological repercussions of the emerging virus.

Dr. Morsy added that the NCW has presented a policy paper responding to the proposed needs of women for the government to counter the outbreak of the covid-19; and will work with various government partners to support the development and implementation of mitigation and response policies to ensure the protection of women and girls.