DMC & Egypt Forward produced '164' Documentary About Egypt hosting the 2019 African Cup of Nations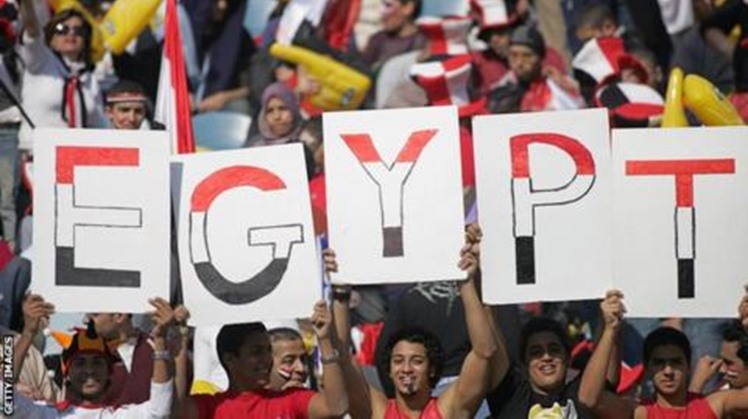 Tue, Nov. 12, 2019
The DMC television network in collaboration with Egypt Forward broadcasted an exclusive documentary sponsored by VISA International on the success of Egypt's hosting and organizing of the 2019 African Cup of Nations in June.

The documentary shed light on the scenes of preparing to host and organize the Nations Cup and the unknown soldiers who contributed to the success of the Egyptian state in the process of preparing to host the tournament in less than six months.

The film's team named the film '164' because it represents the number of days in which the various state organizations were able to finish the preparation process to organize the tournament. The announcement of the decision that Egypt will be the host was on January 8, 2019 and the tournament's opening was on June 21, 2019, a record time to prepare and organize a tournament the size of the African Cup where the construction of the main stadiums as well as training stadiums can take a long time that may exceed years; this is in addition to making sure that each city where the matches will be set up is ready in terms of infrastructure to host thousands of fans and secure and provide all means of transport for the stadiums whether for trainings or for matches.

The film also explained how the Egyptian state in 164 days established the electronic system "Tazkarti" to register hundreds of thousands of fans who will attend the tournament from 24 countries, and established a ticketing system to totally eliminate the black market, an experience that happened for the first in the history of the tournament and in the Middle East in general.

Speaking in the film a number of organizers of the championship and experts in the field of organizing international tournaments where they stressed that most countries take to prepare for a tournament of this size at least two years, since hosting needs a huge effort to modernize the infrastructure, and preparations for security, organization and others where these tournaments have become the regional international arena for finance, business and marketing, however, according to experts who spoke in the film, Egypt achieved this in less than six months and specifically in 164 days, where it came out starring in accordance with international and CAF standards. Other than the fact that the 2019 edition of the African Cup of Nations is the first edition for 24 teams to play for the first time instead of just 16, increasing the burden of the host country, which had to be ready and able to host 24 teams from 24 countries with thousands of fans as well as arbitration crews, thousands of guests from organizers, employees of sponsoring companies, and media professionals from many countries of the world.
The documentary is produced by the DMC Documentary Unit in collaboration with Egypt Forward, sponsored by VISA International.