Zahi Hawass: President Sisi's directives to establish the Tomb of the Immortals are a great step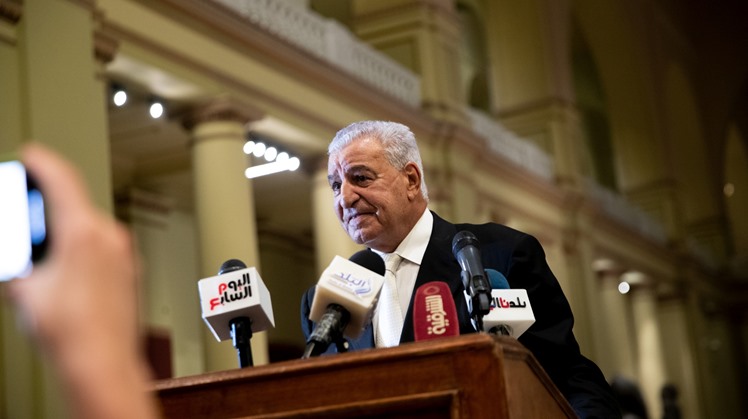 Tue, Jun. 13, 2023
The great archaeologist, Dr. Zahi Hawass, said that the directives of President Abdel Fattah El-Sisi to establish the cemetery of the immortals and a museum that collects their artistic and archaeological works is a very great step, because it digests the symbols of Egypt in a place that will become a very great tourist place, as the world will see the immortals and specialists from the greats of Egypt, buried in one place.

The great archaeologist, Dr. Zahi Hawass, explained, in exclusive statements to "The Seventh Day", that his biography will certainly be placed in front of each of the national symbols, and therefore it is an excellent idea, and the fact that all immortals are placed with their deeds and influence in one place, the world will be keen to visit.

Counselor Ahmed Fahmy, the official spokesman for the Presidency of the Republic, stated that, based on Egypt's keenness to properly appreciate its historical symbols and ancient heritage, President Abdel Fattah El-Sisi directed the formation of a committee headed by the Prime Minister, including all concerned authorities, specialized archaeologists and engineering consulting offices, to assess the situation regarding Transferring the cemeteries in the area of Al-Sayeda Nafisa and Al-Imam Al-Shafi'i, and determining how to deal with the cases of necessity that led to the development plan, provided that the committee studies the available alternatives and comes up with an integrated vision and recommendations to be announced to the public before the first day of July 2023.

President Abdel Fattah El-Sisi also directed the establishment of the "Cemetery of the Immortals" in a suitable location, to be a edifice that includes the remains of the greats and symbols of Egypt with outstanding contributions to the elevation of the nation, provided that it also includes a museum for the artistic and archaeological works found in the current cemeteries, and they are transferred through specialists and experts. So that the museum includes the biographies of the greats of the homeland and their possessions, and this edifice is a renewed witness to the appreciation and honor of Egypt for its great sons and its heritage, and for its history that extends over the ages and generations.