How were artists in America affected by the Great Sphinx?.. The indigenous people produced new copies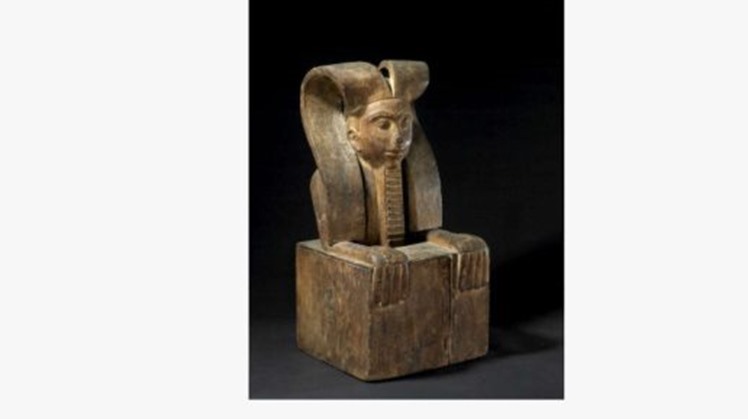 Sun, Mar. 12, 2023
When American artist Simeon Stelttheda saw an image of the Sphinx of Egypt in a missionary Bible in the 1870s he carved his own version of it, while Stelttheda was a member of the Haida people of the Pacific Northwest of the Americas, and his carving of a Sphinx-style statue was like A tribute to the culture of ancient Egypt thousands of miles and years away.

It's not just a gorgeous sphinx with a hairdo from the Haida culture but a piece of art theory in wood where Stethesda draws startling parallels between the religious art of his community and the art of the pharaohs, according to the British Guardian.

Like the ancient Egyptians who combined a man and a lion to create the Great Sphinx, the indigenous people of the Pacific Northwest of North America have a magical eye for nature, which takes you to the vast coniferous forests and open ocean where humans and animals come close. This style of Pacific Northwest art seems to be, With its blocky, curved patterns, it mimics the black and white markings of one of the region's ruling creatures, the killer whale.

Not only does the orca appear on totem poles alongside mythical and real birds, but its "abstract" appearance is reflected in a masterful artistic style.

According to the British Guardian, an exhibition in Norwich at Britain's Sainsbury Center will shed light on 250 years of Pacific Northwest culture, created in close collaboration with Aboriginal artists and scholars, drawing on Britain's vast collections of Haida, Telengit, Nu Cha Nulth and other communities.

Europeans' knowledge of these arts began in 1778 when British explorer James Cook led to the first European encounter with these peoples and the strength of these folk traditions dating back thousands of years can be seen in the 18th century prints of the objects that Cook collected.

Masks alone are sufficient to lay out entire artistic theories. Anthropologists such as Claude Lévi-Strauss and Franz Boas were fascinated by the complexity and diversity of the ritual masks that Cook first brought to Europe, expressing fantastic faces that skilfully blend legend and fact, and evidence the mask of a 19th-century Thunderbird and the mythical creature that He waters the earth, as in the statue, and the mask of a "wrinkled old lady", which is another wonderful piece that appeared in the Pitt Rivers Museum.