Zahi Hawass reveals a "treasure" in the Saqqara region...and heralds an important announcement from the Great Pyramid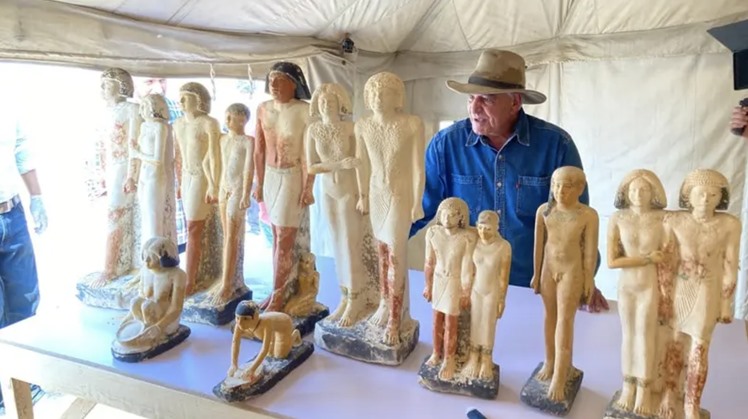 Sun, Jan. 29, 2023
Archaeologist Dr. Zahi Hawass said today, Thursday, that the new archaeological discovery in the Saqqara antiquities area includes a group of Egyptian artifacts dating back to the era of the New Kingdom.

And Zahi added, during a press conference to announce the details of the discovery that the archaeological mission of Dr. On it there are excellent inscriptions, in very good condition, dating back to the New Kingdom.

Hawass confirmed that he is looking for the mummy of Queen Nefertiti, Queen Ankh Asenamun through the Egyptian project to study royal mummies, explaining that this year he will announce discoveries inside the pyramid of King Khufu.

Hawass praised the efforts made by the archaeological mission working in the Saqqara antiquities area, stressing that the work there is proceeding in full swing in order to reach the largest number of archaeological discoveries.