Logos Hope.. Where is the largest floating library in the world going after leaving Port Said?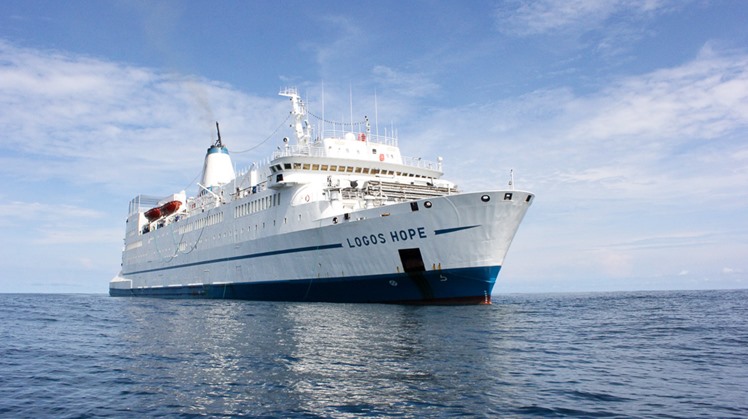 Sun, Jan. 22, 2023
Hours, the largest floating library in the world, "Logos Hope", leaves the Egyptian shores after docking for more than two weeks in the tourist port of Port Said. The ship includes a number of sections, as it is not limited to books only, but it also has places for cultural and artistic events.

It is scheduled that the largest floating library in the world, "Logos Hope", will head after leaving the Egyptian shores to the Hashemite Kingdom of Jordan, where the shores of the city of Aqaba will receive on Wednesday, January 25, the "Logos Hope" ship, which carries on board the "largest floating library" in the world, and will open It opened its doors to the public on the second day of its arrival.

The director of the floating library project in Jordan, Jabulani Mlambo, said in a press statement that "Logos Hope's sister ship, Dolos, visited the port of Aqaba in 2005, and received about 33,000 visitors. It is expected that Logos Hope will receive 60,000 visitors."

Mlambo added that the ship, which has a length of 132 meters, is the largest floating library in the world, and is managed by the non-profit organization "DGBI Chips" based in Germany, with the aim of spreading knowledge and hope in every port you visit, and the ship chose Port Said to be its first destination in the new year. And then the city of Aqaba.

The Aqaba Special Economic Zone Authority has prepared a program to receive the ship as soon as it arrives with folklore and welcome in the way of the people of Aqaba, reflecting the identity of the coastal city and the nobility of its historical past.
The ship's program includes selling books at nominal and reduced prices, and distributing some souvenirs. Such as bags, cups, pens, medals and bracelets in appreciation of the public for their visit.
What is special about "Logos Hope"?

The Logos Hope employs 330 people from 70 countries around the world, making the experience of visiting the ship unique. Young youth who love peace, culture, and communication with the whole world. They seek to heal the rift in the dispute between different world civilizations and cultures, whether in their small surroundings within the ship's borders, or outside the ship's borders in every country or port they visit, so that peace and positivity prevail among them, and they export it to All the ports they pass through.