Egypt invites Elon Musk to visit following viral tweet praising pharaonic temple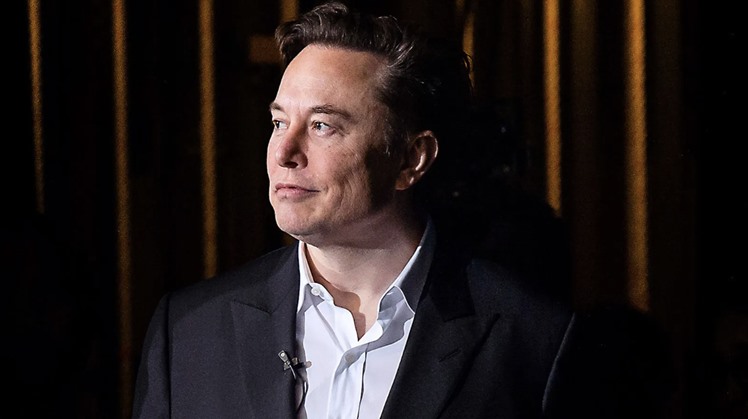 Sun, Jan. 15, 2023
Tech magnate Elon Musk will be officially invited to visit Egypt following a viral tweet he posted in which he praised ancient Egyptian culture.

The chairman of the Egyptian Tourism Promotion Authority, Amr Al Qady, told local news outlets that an invitation would be sent to Mr Musk on Sunday, adding that it would be a boon for the country's tourism sector.

Mr Al Qady spoke before parliament on Saturday to discuss the possibility of inviting Mr Musk to Egypt.

On Thursday, the tech entrepreneur replied to a tweet that included a video of a 2,500-year-old staircase inside Dendera Temple, a prominent relic in the south of Egypt, in which he said ancient Egypt was "fire", using a fire emoji to make his point.

In response, Rania Al Mashat, Egypt's Minister of International Co-operation, invited the billionaire to visit Egypt and its soon-to-be-opened Grand Egyptian Museum.

Following Mr Musk's reply, the original tweet, posted by a Twitter user named @weirdterrifying went viral, garnering more than 15 million views on the social media platform, which Mr Musk recently acquired.

A number of Egyptians, including celebrities and officials, replied to the tweet, inviting Mr Musk to visit Egypt. Comedian Mohamed Heneidy and director Amr Arafa also extended a warm welcome, as did the secretary general of Egypt's Supreme Council of Antiquities, Mostafa Waziri.

Following the social media invites, Egypt's former antiquities minister, Zahi Hawass, phoned in to a popular talk show to recount a recent online encounter his team had with Mr Musk.

Mr Hawass told talk show host Amr Adib that his assistant had invited Mr Musk to a lecture he was giving at a San Francisco theatre on Thursday. He said that Mr Musk's team replied, thanking him for the invitation and wishing him well, but said the magnate would not be attending.

Mr Hawass stressed how beneficial interest from someone as high profile as Mr Musk could be for Egypt's vital tourism sector, which accounts for about 12 per cent of the country's gross domestic product and constitutes an important channel for foreign currency.

Mr Musk had in 2020 drawn ire from Egyptian commentators with tweets in which he claimed that the Giza pyramids were built by aliens. Mr Hawass, among others, replied to Mr Musk rejecting his tweet and inviting him to come to Egypt to see for himself.

Mr Hawass told Adib on Friday night that Mr Musk did not reply to him at the time.

The tech billionaire is yet to respond to the many invitations to visit Egypt.