Princess Diana in the Egyptian Museum.. 30-year-old historical visit "Photos"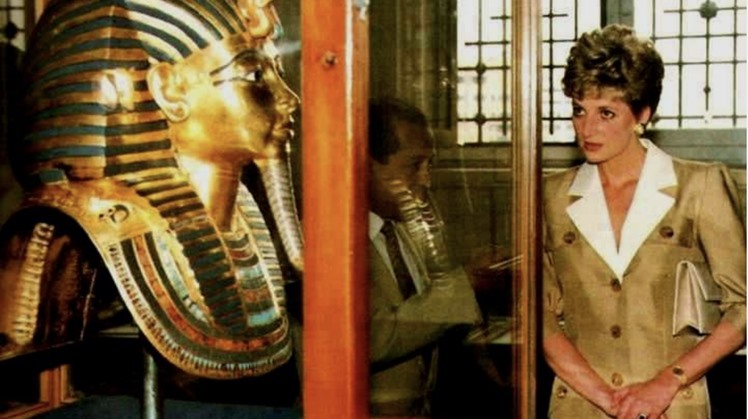 Mon, Oct. 31, 2022
The late Princess Diana visited the Egyptian Museum 30 years ago and was acquainted with antiques and ancient Egyptian antiquities, but her interest was mainly focused on seeing the antiques and statues of Tutankhamun, which naturally resonated with her country since 1922 when Howard Carter signed his greatest discovery, which is the tomb of Tutankhamun. .

The late Princess Diana left her signature in a souvenir highlighting her visit as an important event for her, and she was always keen to see antiques and archaeological treasures, as the pictures that chronicled this visit look at her passion and fascination with the treasures of the boy king Tutankhamun and Egyptian antiquities.

On the centenary of the discovery of Tutankhamun's tomb and from the record of official visits to the treasures of the boy king in the Egyptian Museum, the official page of the Egyptian Museum in Cairo highlighted Princess Diana's visit to the Egyptian Museum on May 14, 1992 as part of her visit to the Arab Republic of Egypt in the same year with excerpts from her visit and signed in the register of visitors.