Today's activities... An evening at Damanhour Opera and the Al Nour and Al Amal Orchestra concert in the open theater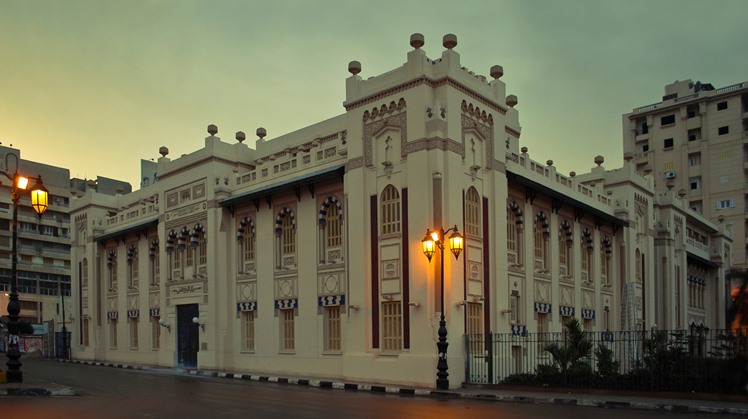 Sun, Oct. 2, 2022
Today, Monday, October 2, 2022, a number of cultural and artistic events will be held in a number of creative bodies and centers, including:

Within the activities of the intellectual and cultural activity of the Egyptian Opera House, an evening entitled Poetic Creations will be held and hosts Abdel Moneim Kamel, Hajar Omar, Ahmed Shalaby and Salah Al Laqani. The different aesthetics and aesthetics of this creative color that characterized the Arab civilization, and the guests receive a selection of their own various works.

The Cultural Forum at the Heliopolis Culture Palace will host the novelist and short story writer Mounir Otaiba, at exactly six o'clock in the evening, to talk about his distinguished creations in the field of novel, story, radio and artistic work, as well as his successful experiences in writing for children and many creative and artistic experiences. A group of creators participate in the meeting. Critics shed light on the literary works of the writer Munir Otaiba, including the critic Professor Nihal Al-Quesni, the critic Dr. Tariq Mansour, the critic Yasser Abdel Rahman, the writer Mahmoud Amin and others.

The Bibliotheca Alexandrina is organizing a symposium entitled "Plastic Waste in the Mediterranean: Challenges and Opportunities", from 10:00 am to 4:00 pm in the delegates' hall, the BA Conference Center in cooperation with the Ministry of Environment. The symposium aims to shed light on the importance of plastic pollutants and their effects on marine life and diversity. Biological, as the penetration of plastic pollutants into aquatic ecosystems has increased dramatically.

The Egyptian Opera House, in cooperation with the Greek Cultural Foundation in Alexandria, presents a concert for singer Anastasia Zanes, who hosts the Light and Hope Orchestra, in celebration of the creator Yakovos Campaniles, on the open stage, at eight in the evening. Odysseus Illitis, Nobel laureate.