Today's activities... The Etoile Theater in Alexandria and Dina El Wedidi at the Opera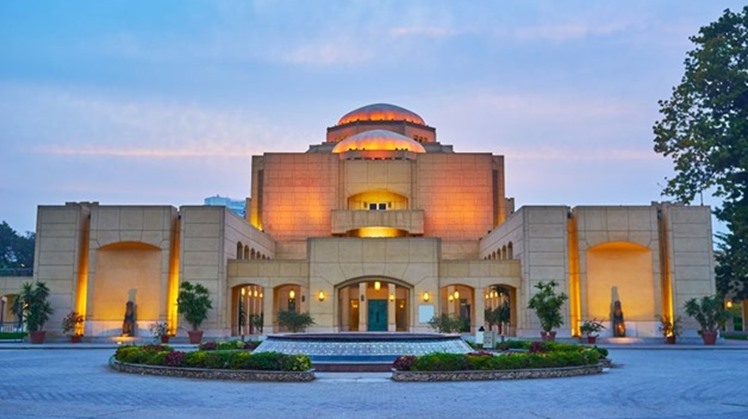 Sun, Jul. 31, 2022
Today, a number of cultural and artistic events are being held in a number of creative bodies and centers, including:

Al-Balad Library will host a symposium to discuss the novel "A Single Biography of a Small Village" by Peter Maher, at 7:00 pm. The novel will be discussed by writer and critic Shaaban Youssef, and writer and critic Ali Qutb.

The House of Arab Singing "at Prince Bashtak Palace" on Al-Moez Street, affiliated to the Cultural Development Fund sector, will hold a concert by the Fraco Riga band, at seven in the evening, led by the artist Yasser Anwar, and a group of new voices sing a group of authentic songs, muwashahat and Sufi songs, including: "I knew The Passion", "The Days Have Turned", "The Eyes of the Heart", "The Satisfaction and the Light", "This Sweet", "Visit me every year once", "You came out, my sweetest light", "The air is my passion".

The Italian ballet troupe, Etoile Theater, which is visiting Egypt for the first time, will present one of its most successful performances, entitled "Vampire", for 4 nights in Cairo and Alexandria, at eight in the evening, Thursday, at Sayed Darwish Theater "Alexandria Opera".

Singer Dina El-Wedidi and her band will perform at eight o'clock at the Nafoura Theatre. As part of the special performances presented by the Egyptian Opera House headed by Dr. Magdy Saber, during the summer period, the program includes a distinctive color of singing that mixes traditional arts and ancient folk singing with modern music, in addition to a bouquet of its own works, including Al-Haram, Dawer, Al-Sira Al-Hilaliya, God Baqi, Sukoon.