How is the Book Authority preparing for the digitization project of the Family Library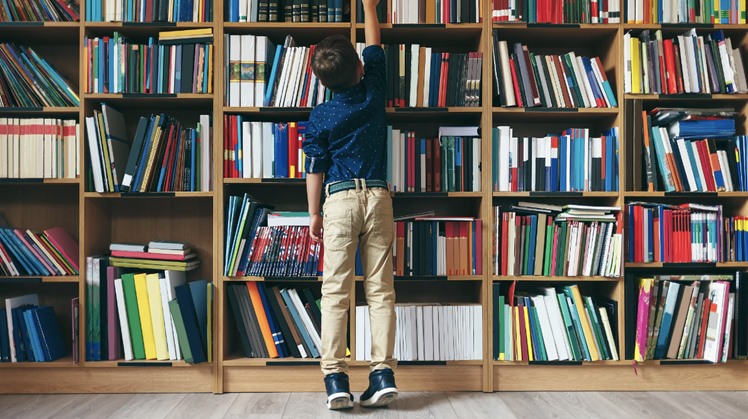 Thu, Jul. 28, 2022
A few weeks ago, a decision was issued by the Ministry of Culture to form a new committee for the family library, headed by Dr. Ahmed Zayed, and was directed to develop a new vision for the pioneering cultural project to launch a new phase that keeps pace with the times.

For the first time in the history of the project, a free digital version is available to readers on the platform of the General Book Authority, which has achieved great success, so that this is the first cycle that witnesses a strong presence of e-books in the project, which has been in existence for eighteen years, where the digital section of the family library will be broadcast On the platform of the Cairo International Book Fair, it will be freely available for download and reading, and will contain a large number of the most important titles that represent an important human heritage.



According to statements by Dr. Haitham Al-Haj Ali, it will not be possible to offer all books digitally because a contract is with writers, and they have material ownership rights, adding that through the Book Festival, 200 titles will be created, and most of them will be books for children and young people, pointing out that the preparation of lists has already begun. The names of the books that can be used on the platform.

He added, "The project will not include all the family library books available digitally for free, since the project publishes books for private sector publishers to preserve the intellectual property of the authors," noting: "The books will be offered on the family's electronic library platform at half the price in the market."

The authority is currently working on making heritage books that have been turned into general circulating content available on the book fair platform through 200 titles in each season of free work with the readers' library.

The family library is scheduled to focus on children's publications, explaining that the library project will direct more than 200 titles for children and young people, which is the role of the family library in raising awareness.



Currently, the preparation of lists of books has begun after the platform is completed, and the first wave of the family library will be available in digital form on the library platform, pointing out that the books of the Egyptian Renaissance, which include Egypt's modern heritage, will be presented to raise the awareness of young people and children and introduce them to the Egyptian state's holdings culturally. and historically.