The truth of the Sphinx in Croatia .. Did Diocletian seize 12 statues?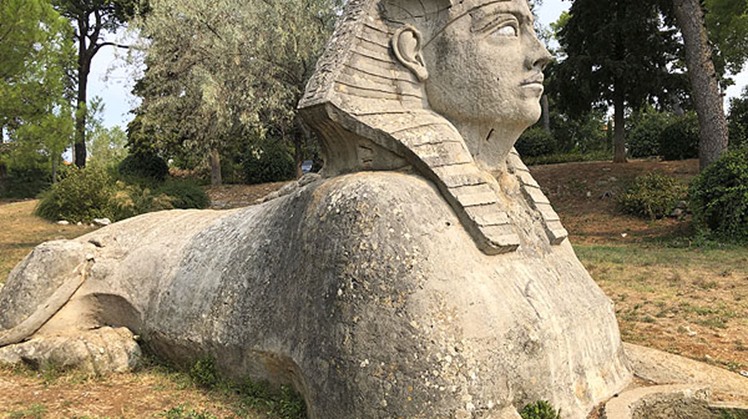 Thu, Jun. 16, 2022
It was reported that the Croatian authorities displayed a statue of the Sphinx in front of the public recently in the city of Zadar after the restoration work that lasted several months, but according to the newspapers of Croatia, the clone of the Sphinx referred to is not new, as the statue of the Sphinx has been standing for centuries in the center of the city of Split. In one of the most famous squares in front of St. Dominus Cathedral, the sphinx displayed in the city center appears not in its usual form with the body of a lion and the head of a human, but the Sphinx of Split is interesting because its limbs end with human arms, rather than (lion) claws.

The Sphinx on display in Croatia is also unusual in that it bears an offering bowl, a symbol of a king making a votive offering to the gods, details rarely found in similar monuments. Newspapers in Croatia confirm that Emperor Diocletian, who was fascinated by Egyptian culture, built his palace by the Roman Emperor. In sunny Split and in deciding that his eternal resting place would also be in the heart of Dalmatia, having had a mausoleum built in his honor, Diocletian was adamant in capturing the Egyptian custom of having the Sphinx, the guardian of the Holy Land guarding the entrance to temples and tombs.

On his orders, up to 12 sphinxes were shipped from Egypt to decorate the palace facades, and Diocletian died in his residence and was buried exactly where he wanted, in the center of the mausoleum in a sarcophagus, which was later destroyed, although the structure has been used in various ways throughout history. , however, since the middle of the seventh century it served as the seat of the Cathedral of St. Domnius, which bears the remains of the Split patron saint, along with the Sphinx, was kept in the Diocletian's Palace, preserved in the Split Museums and Diocletian's vaults.