Learn about the Egyptian book "Cafe Riche" after winning the Sheikh Zayed Prize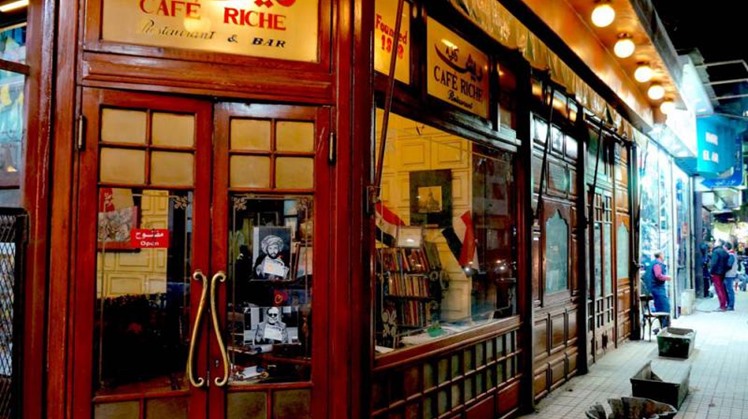 Tue, May. 10, 2022
The book Feathers Eye on Egypt Café, published by the Egyptian Renaissance House, by Emirati writer Maysoon Saqr, won the Sheikh Zayed Book Award, the Literature Branch, which announced today the names of the winners of its awards in the various branches.

The book presents a definition of Khedive Cairo, and an account of the details of the architectural, cultural, political and social history of that period, so the first chapter came as a narration of architecture in that period, the second presented documents, and the third focused on the political, cultural and social events that Egypt went through.

The book includes a presentation of Cairo's journey with architectural modernization, throughout an entire century, and shows the roles that cafes played in the city's history during the modern era.

The book also focuses on the Riche Café as one of the magic points in the city center, since its first owner, Michel Poltis, the Greek adventurer and lover of art and culture, chose the Abdel Malak family, who still manages and preserves it as a cultural heritage that transcends the private to the public.

The book also reveals the role he played in producing ideas and crystallizing unique forms of dialogue associated with the main transformational stations and in a way that made it one of the main cultural landmarks in the city's architecture that intersected with public affairs.
The writer also delves into history, documents, and the details and events of cultural, social and political Cairo since the 1919 revolution until the June 30 revolution.

The Riche Café is one of the most famous cafés for intellectuals. It is located in Talaat Harb Street, steps away from Tahrir Square. It has been a meeting place for writers, thinkers and intellectuals for many years, and its seats accommodated these great statures combined in one place and at one time.

Among the most famous of his followers were the poet Hafez Ibrahim, Naguib Mahfouz, Youssef Idris, Salah Jahin, Kamel El-Shennawy, Tharwat Abaza, Amal Dunqul, Mustafa Amin, and the cartoonist Toghan.