The Bibliotheca Alexandrina wins the Sheikh Zayed Prize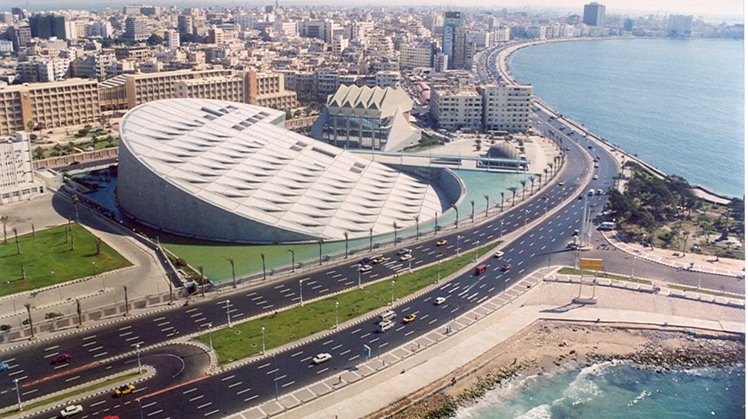 Tue, May. 10, 2022
Dr. Moustafa Elfeki, Director of the Library of Alexandria, expressed his pride after the library won the Sheikh Zayed Book Award for the Publishing and Cultural Technologies Branch for the year 2021, noting that the news was a happy surprise and a great appreciation from the award management for the library and its cultural role.

Al-Fiqi added, in exclusive statements to "The Seventh Day", that the Library of Alexandria's winning of the publishing and cultural technologies award within the Sheikh Zayed Book Awards is a tribute to Egyptian culture in particular and Arab culture in general.

Dr. Moustafa Elfeki confirmed that he is proud of the Library of Alexandria receiving an award bearing the name of the sage of the Arabs, Sheikh Zayed Al Nahyan, due to its great value and for the library to continue to be a source of wisdom and inspiration as history has known it for more than two thousand years.

The Director of the Bibliotheca Alexandrina explained that the Library of Alexandria's winning of the Sheikh Zayed Book Award is a victory for the entire Egyptian people. After a break of nearly two thousand years, he was able to bring the library back to light. .

Al-Fiqi pointed out that this honor is directed to all library employees or clients, as the library is a house of expertise for all culture, knowledge and science owners. It is also a center for creativity and heritage preservation, and it is also a center for authoring and publishing.

The merits of the Bibliotheca Alexandrina's winning of the Sheikh Zayed Prize stated that the Library of Alexandria is a legacy that is a cultural heritage that carries the civilization of the past and its fragrance, as it is a revival and resurrection of the old Library of Alexandria.

Al-Hathiyat added: The library includes millions of books in different languages ​​and an internet archive that provides readers all over the world with the books they require.

The Knowledge Embassy project has also created branches in Egyptian universities in the governorates of Egypt to facilitate for students, youth and researchers branches of science with its various sources and references without moving to the library center in Alexandria.