The exhibition "The African Origin of Civilization" highlights the art of ancient Egypt at the Metropolitan Museum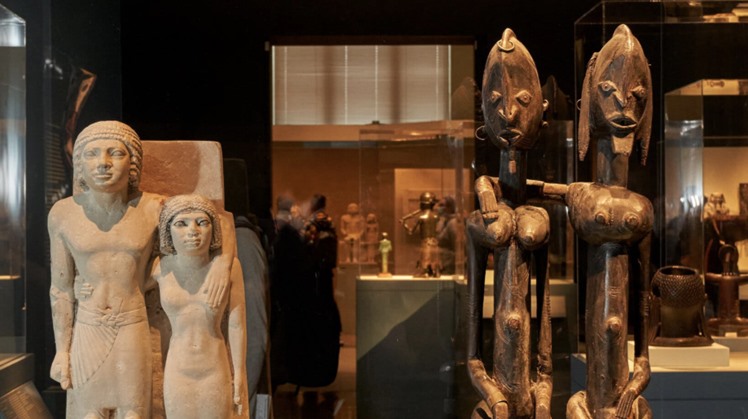 Sat, Jan. 15, 2022
The exhibition "The African Origin of Civilization" has been launched at the Metropolitan Museum of Art, which brings together 42 sculptures in one of its galleries for the first time. ten".

This comes after the recent closure of the Michael C. Rockefeller Pavilion's renovation and Africa Art Galleries ("the pavilion is set to reopen in 2024") and the exhibition is a way to keep some of its treasures on display and to openly acknowledge Africa itself as the source of human culture, according to the New York Times.

The show comes at a time when the history of African art in Western museums is being questioned about the idea - how it got there and how it was handled that the Metropolitan Museum's holdings from the African continent have always been divided into two separate parts - literally on opposite sides of the building - reflecting ancient Western distinctions. Between "high" culture "Egypt" and "primitive" culture "most of the rest of Africa" ​​as museum officials wanted it to be.

The exhibition is presented by the Unification Department of Ancient Egyptian and African Art, and it is assumed that the old section will be expanded within the museum after the renovation of the Rockefeller Wing.

The Metropolitan Museum of Art is an art museum located next to Central Park in New York. It was founded in 1870 and is considered one of the most famous and largest museums in the world. It contains traces of all human civilizations.