Among the collections of the British Museum.. Papyrus "Annie", the most famous ancient Egyptian papyri, what is its story?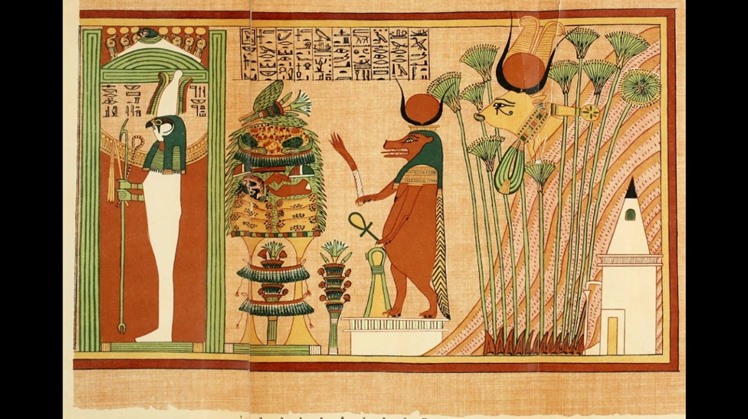 Sat, Jan. 15, 2022
The British Museum, which is located in the city of London in the Camden district, is one of the most famous museums in the world, which was opened on this day, January 15, 1759, and the museum gained its fame as it includes about 8 million works of art among the largest and most comprehensive in the world, and contains The museum contains important holdings in archeology and ethnography, and the museum building was designed in the Greek style by Sir Robert Smirk. Among the museum's guarantees is the "Annie" papyrus, the most famous papyri that contains the famous Pharaonic Book of the Dead with its spells that conquer life and defeat death and qualify to enjoy eternal life. Behind it is a courtyard.

The Ani papyrus is a manuscript of papyrus in written form with hieroglyphics and color illustrations on it, and it dates back to 1250 BC, that is, from the nineteenth dynasty in the era of the New Kingdom in ancient Egypt.

The ancient Egyptians compiled a book that is a set of protective spells, so that the book would accompany individuals upon their death, called the Book of Exodus to the Day, or more commonly known as the Book of the Dead, which usually contained phrases and spells to help the deceased in his afterlife. The Papyrus of Ani is the manuscript compiled by a Theban scribe named Ani.

Dr. Hussein Abdel Basir, Director of the Antiquities Museum at the Bibliotheca Alexandrina, says that the manuscript was discovered in Luxor in 1888 AD by some Egyptians who were illegally trading in antiquities at the time, and it was obtained by British Sir EA Wallis Budge, as he explained in his well-known biography. In the name of "By the Nile and the Tigris", shortly after Budge first saw the papyrus, the Egyptian police arrested several antiquities dealers and closed their homes, one of which contained items Budge bought from merchants.

Budge distracted the guards by offering them a meal, while locals were digging a tunnel under the walls of the house to retrieve items, including Anne's papyrus. The librarian at the British Museum in London, Budge then paid a £150 "reward" from the British Treasury on behalf of the British Museum for the papyrus.