Harvest of the Ministry of Culture 2021.. Learn about the activities of the Academy of Arts in Rome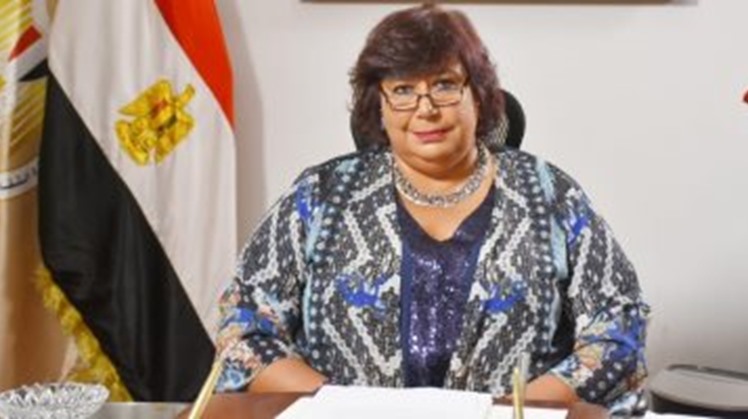 Thu, Dec. 30, 2021
The Ministry of Culture presented a collection of its artistic and cultural activities during 2021, including those related to external communication to present an influential image of Egypt and its human and civilized role.



The ministry said in an official statement, that the National Authority for Civilization Coordination, in cooperation with the Egyptian Academy in Rome, set up the Egyptian pavilion at the Venice International Biennale for Architecture in its seventeenth session for the year 2021, and through the Egyptian Academy of Arts, the first "Speak Arabic" lessons were implemented under the auspices of the President of the Republic and within the initiative of The Ministry of Immigration and Egyptians Abroad Affairs in order to strengthen the identity of the Egyptian community.



The Egyptian Academy in Rome organized a number of handicraft workshops that express the Egyptian heritage in cooperation with the Cultural Development Fund, in addition to announcing the launch of a series under the title "Museums and Palaces in Egypt" for all museums affiliated with the Ministry of Culture, as well as museums affiliated with the Ministry of Tourism and Antiquities, in order to promote and highlight Light on the distinctive cultural and civilizational aspects of Egypt.



As well as the launch of a series of masterpieces of Islamic architecture entitled "Mosques and Mosques in Egypt", the launch of a new series of videos prepared by the Academy entitled "The Discovery of Masterpieces of Egyptian Art in the World", the closing ceremony of the Academy's cultural season 2020/2021 and included a ceremony marking the 150th anniversary of the first performance of the opera Aida was attended by nearly a thousand spectators from the Italian public and the Egyptian, Arab and foreign communities in Rome, and the opening ceremony of the new cultural season of the Academy 2021/2022 and included the celebration of Port Said - the capital of Egyptian culture in 2021- and included an exhibition of historical documents related to the establishment of Port Said and the Suez Canal in cooperation with the House of Books and Documents The Academy also received the new batch of the "Artistic Excellence Award" for the first students from the seven art institutes at the Academy of Arts in Cairo, for a period of 20 days, as part of the implementation of the government's program to "intensify efforts to care for young people and unleash their energies in proportion to the human wealth owned by Egypt."



The Egyptian Opera House also succeeded in hosting a number of visiting foreign troupes, namely, Cairo Steps Ensemble (Egypt / Germany), St Petersburg Theater Ensemble (Russia), Indian Dances (India), Trio Alba (Austria), and Flamenco de Madrid troupe (Spain).