The opera "Carmen" was shown on the Grand Theater in the Bibliotheca Alexandrina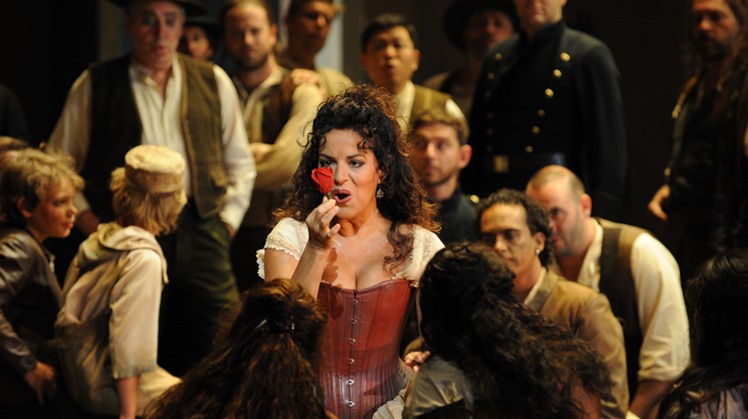 Tue, Nov. 30, 2021
The opera witnessed the performance of "Carmen" by the French author "George Bizet", in cooperation with the Goethe Institute, and under the patronage of Dr. Moustafa Elfeki, Director of the Bibliotheca Alexandrina.

This project came with the aim of integrating international professional artists in the main roles with the Alexandrian youth who have studied operatic singing in the secondary and choral roles, in a huge artistic work presented for the first time in decades in its complete theatrical form to the audience of Alexandria.

The show was presented under the leadership of Maestro Nair Nagy, designed by "Bernhard Zegel", directed by "Manuel Schmitt", and all the BA teams participated in it: orchestra, choir, and children's choir. It is worth mentioning that all the opera's decorations were implemented in the BA Arts Center.