The opening of the first restoration phase.. What is the story of Cairo's Al-Tanbagha Al-Mardani Mosque?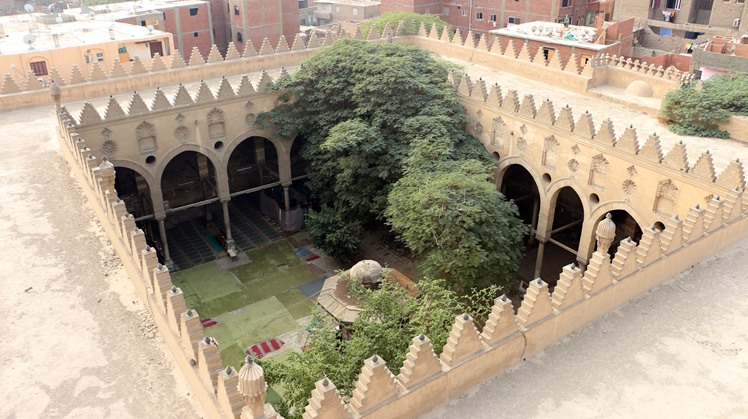 Wed, Oct. 13, 2021
Al-Tanbagha Al-Mardani Mosque, one of the mosques of historic Cairo, located in the Al-Darb Al-Ahmar area, dates back to the Mamluk era. Recently, the first phase of the mosque's restoration project was inaugurated, which is characterized by a unique Islamic architectural style. It was established in 739 AH / 740 AH - 1338 AD / 1339 AD, through Al-Tanbagha Abdullah Al-Mardani Al-Saqi was one of the Mamluks of Sultan Al-Nasir Muhammad bin Qalawun, and he received good treatment from the Sultan.


The story of building the mosque goes back to an anecdote characterized by loyalty. In the book "The Mosques of Egypt and its Righteous Guardians," it tells of Sultan Al-Nasir Muhammad's passion for his king, Al-Tanbagha Al-Mardani, that he took care of his nurse himself when he fell ill until he recovered. Al-Tanbagha wanted to build a mosque for him near the quarter of Prince Tughga outside Bab Zuweila And in the year 738 AH, Al-Mardani bought several houses from their owners without the consent of their owners. Sultan Al-Nushu delegated the building of the aforementioned mosque. Al-Nushu asked the owners of the land and said to them, "The land belongs to the Sultan, and you have the value of the building, and he stayed with them until he bought it from them for half of the price in their offices, and they had They spent a lot of money on its building after buying it, and they did not get used to it, then Al-Nushu took over the building of the Al-Mardani Mosque until he completed it in the best form, and he spent 300,000 dirhams and more, except for what the Sultan had bestowed on him from wood, marble and others.

The Al-Tanbagha Al-Mardani Mosque was built on the pattern of the mosques. The dimensions of the mosque are: width 20 m, length 22.5 m. In the middle is a courtyard surrounded by four corridors, the deepest and largest of which is the corridor that takes the direction of the prayer direction. The mosque has three doors. To the left of the entrance is this minaret consisting of The mosque has a dome with eight granite columns that precede the mihrab, and in the middle of the court is an octagonal (octagonal) marble fountain, and the facade of the northern portico is covered with beautiful marble engraved with the date of construction, and the rest of the qibla wall is covered with a delicate marble stud inlaid with mother of pearl.