Do you want to visit the southern tomb of King Djoser after it was opened 15 years ago?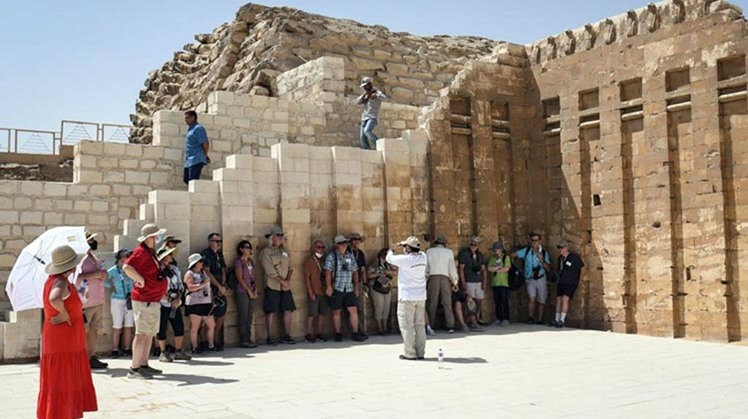 Tue, Sep. 14, 2021
The Ministry of Tourism and Antiquities announced the opening of the southern tomb of King Djoser in the Saqqara antiquities area in front of visitors, as the visit to the cemetery will include only the stairs and the well up to the coffin and other internal corridors that will be closed to the visit, after it was inaugurated by Dr. Khaled Al-Anani, Minister of Tourism and Antiquities, yesterday, After completing the restoration work, which began in 2006, accompanied by Dr. Mustafa Waziri, Secretary-General of the Supreme Council of Antiquities, and Brigadier Engineer Hisham Samir, Assistant Minister for Engineering Affairs, how much is the entrance ticket to the cemetery?

The price of visit tickets for Egyptians is 40 pounds and for Egyptian students 20 pounds, and the value of the entry ticket for the cemetery is 100 pounds, and the foreign student is 50 pounds, provided that the visit includes the entrance to the southern cemetery, the well to its end, and the stone sarcophagus.

The southern tomb of King Djoser is located in the southern corner of his funerary complex in the Saqqara antiquities area. A stone door leads to a door carved in the rock, then the entrance corridor with a stone staircase leads in turn to the door of the cemetery, which leads to the internal corridors leading to the level of the cemetery spaces and the container for murals decorated with blue faience. The pink one is similar to the burial chamber in the Step Pyramid. There are many long corridors and corridors whose walls are decorated with fake doors bearing the image of the king and his titles, and the walls are decorated with pieces of blue faience.