"My Hope in Peace"... Biography of Jihan Sadat at the Cairo Book Fair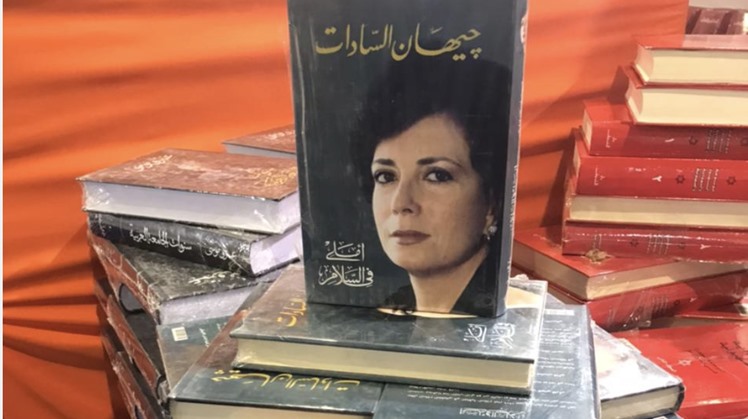 Sun, Jul. 11, 2021
Jehan El-Sadat, the widow of the hero of war and peace, the late President Mohamed Anwar El-Sadat, passed away two days ago, after a journey with illness, at the age of 88, coinciding with the establishment of the 52nd session of the Cairo International Book Fair.

Jihan El-Sadat had two books, the first is "A Lady from Egypt", the second is "My Hope for Peace" and the last is presented at the Cairo International Book Fair, where a new edition of it was recently released.

Jihan Sadat
In her book "My Hope for Peace", published in 2009, it represents an analysis and political visions of what the Middle East is witnessing and ways to reach a desired and real peace. President Jimmy Carter said about the book that it is characterized by depth of vision and inspiration, depicting the life of a first lady who accompanied her husband on a journey Replete with events and open up new horizons to peace.

According to the book's publisher's introduction: The real hero of peace in the 1979 peace agreement between Israel and Egypt is "Anwar Sadat." This book, written by his wife Jihan, reminds us that Anwar Sadat's dream of regional peace still exists.