The most famous square in Cairo: Ramses Square and its famous fountain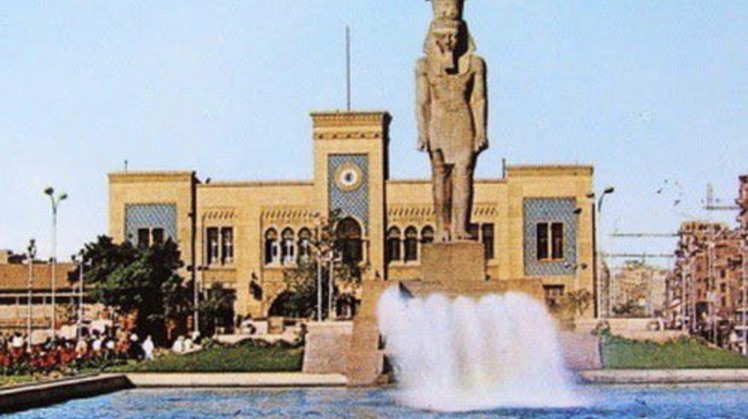 Sun, Apr. 11, 2021
Today, we see a beautiful picture of Ramses Square, dating back to the fifties and sixties of the twentieth century, and Ramses Square was one of its famous fountain at one time and one of the most famous places in Egypt, until the statue was moved from the heart of the square in 2006.

It is noteworthy that before the establishment of Ramses Square, the place was a village called "Umm Dinin," and this village was occupied by the Arab conquerors, according to the location of the Cairo Governorate, and during the reign of Muhammad Ali Pasha, Ramses Square was a park at the order of Muhammad Ali, and in the era of King Farouk The first changed the name of the street to "Queen Nazli" Street, the mother of King Farouk. Ramses Square was at one time called Bab al-Hadid Square, taking its name from one of the famous gates of this wall, which was removed by "Muhammad Ali" after it was the most prominent landmark of the region at that time. The main railway station was constructed at that location.

The station was distinguished by its proximity to the major hotels built in Azbakeya Square or the former Republic Street "Ibrahim Pasha", and the station burned down in 1882 A.D. The current station building was built between 1891 - 1893, and it is an Arabic style designed by the British engineer, Edwin Bance, on a nomination by Robert Stephen and along the station. Egypt The Railway Museum was established in 1932 in order to display the development of means of transportation, especially the railways.