Learn about the goals of the State Award for the Young Innovator after it was launched by the Ministry of Culture under the patronage of First Lady. Intisar Al-Sisi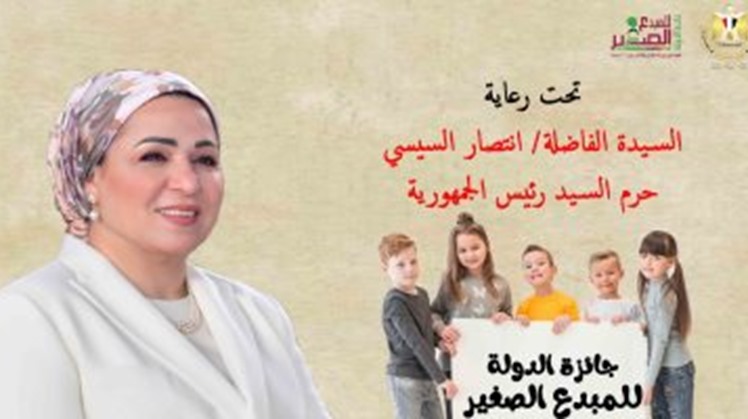 Sun, Feb. 28, 2021
Under the patronage of Mrs. Intisar El-Sisi, the first lady and wife of the President of the Republic, and Dr. Inas Abdel-Dayem, Minister of Culture, announced the launch of the State Award for Young Creator in its first session in 2021, which is administered through the Supreme Council of Culture.

Definition of the award
The State Award for Young Creator is a new achievement of the Egyptian state that embodies the nation's commitment to caring for and encouraging young people and is in line with the constitutional texts that grant the right to culture to every citizen as well as guarantee freedom of creativity to promote arts and literature, protect cultural and artistic production and provide the necessary means to encourage that.

President Abdel-Fattah El-Sisi has approved the issuance of Law No. 204 of 2020 to create a new award under the name of "The State Award for Young Creator". This award is given annually to those who present an innovative intellectual or material product under the age of 18 in the fields of culture and arts.

Award goals
The award aims at early detection of small talents and stimulating creative energies in the fields of culture, literature, arts and innovation, within the general strategic objectives of the state, which work to build the Egyptian human being and consolidate his identity by creating institutional mechanisms that encourage children to read, write, creativity and innovation, to achieve the cultural leadership of Egypt .



Take care of the winners
The law stipulates the care of children who win prizes, to sharpen and develop their talents through: State institutions under the supervision of the Supreme Council of Culture, which is the main goal of issuing the award law to encourage the winners to continue their creativity.