Has the Ministry of Tourism and Antiquities documented the contents of the Andalusia Park?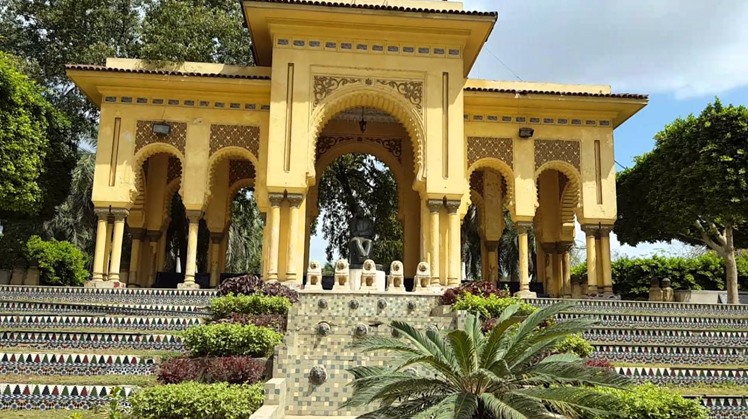 Sun, Feb. 14, 2021
The Ministry of Tourism and Antiquities, represented by the Islamic, Coptic and Jewish antiquities sector, headed by Dr. Osama Talaat, is working on restoration and maintenance of Andalusia Park, in order to preserve it from damage and environmental dangers that it may be exposed to, and during the next report we review what is being done with the hadith, in the form of a question and answer.

Q / Is what is happening in the garden is sweeping work?
C / What is done is not sweeping the garden, but rather the work of renewing and replacing the irrigation system in the garden to avoid the dangers resulting from water leakage from the fountain in it.

Q / Were the mosaic tiles removed from the garden during the restoration work?
A / No mosaic tiles have been dismantled and they are still present in their original places in the garden.

Q / What works are taking place at the present time?
A / What is being done now is to raise the "green" spaces on the terraces to carry out the necessary insulation works and to install a new irrigation network in place of the dilapidated ones.

Q / When will the lawn return to its places?
A / The lawn will be returned to its place after the completion of these works.

Q / What has been so far in the garden?
A / Some ceramic tiles around the walkway near the fountain have been loosened, in order to treat the inclinations of the floor and make insulation for the floors to protect them from water leakage resulting from the fountain.

Q / Are the tiles that were dismantled documented?
A / The tiles were documented and numbered and preserved at the site in preparation for returning them to their original places after completing the insulation works.

Q / Is work carried out in accordance with archaeological standards?
A / The development work is carried out according to internationally recognized archaeological standards and based on the old documents of the park.