Learn the story of the Temple of Isis .. It was built by Ptolemy and opened by the Ministry of Antiquities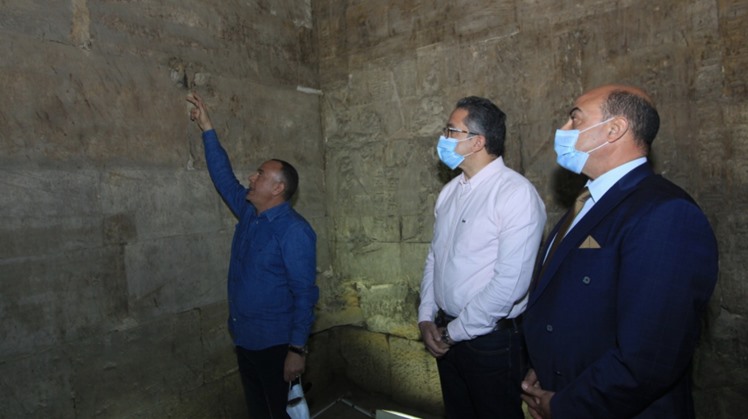 Sun, Jan. 17, 2021
The island of Philae was of great importance to the ancient Egyptians due to its privileged location, as it and Aswan Island formed natural geographical borders, and was known in Egyptian texts with the dividing line. As for the word "elephant", it is derived from the Greek word "velay" meaning beloved, and it was known in Arabic literature In the name of "Anas al-Wujud" due to its association with folklore stories, the efforts of the Nuba Antiquities Rescue Fund have succeeded in transferring the island's antiquities completely to the neighboring island of Agelika.

The "Temple of Isis" is the main temple on the island, occupying a quarter of its area. It was built by King Ptolemy the Second in place of another smaller temple that was also dedicated to Isis and dedicated to the soldiers assigned to protect the southern borders of Egypt. Many Ptolemaic kings contributed to its construction. Minister of Tourism and Antiquities, the Temple of Isis after the completion of the project of restoring it and developing its tourism services.

The Isis Temple is located on the eastern bank of the Aswan governorate, next to the eastern fence of the city, opening to the northwest facing the Nile. The length of the temple is about 19 meters, its width is 15 meters, and the ceiling height is about 7 meters.

The temple is one of the most important archaeological discoveries preserved in good condition so far since it was found in 1871, as the temple still stands tall with its four walls and its roof with distinctive granite panels.

The restoration and development works consist in providing various services provided to visitors such as: instructional and explanatory panels - developing visitor centers - toilets - umbrellas - benches - garbage bins designed for recycling - brochures and leaflets in Arabic and English - making available for people with special needs in the rehabilitation of movement paths and booklets in Braille Sign language translation of films at visitor centers, and other services that improve the visitors' experience. In cooperation with one of the sponsors from the private sector.