The Bibliotheca Alexandrina will resume its activities and allow public access with a capacity of 50%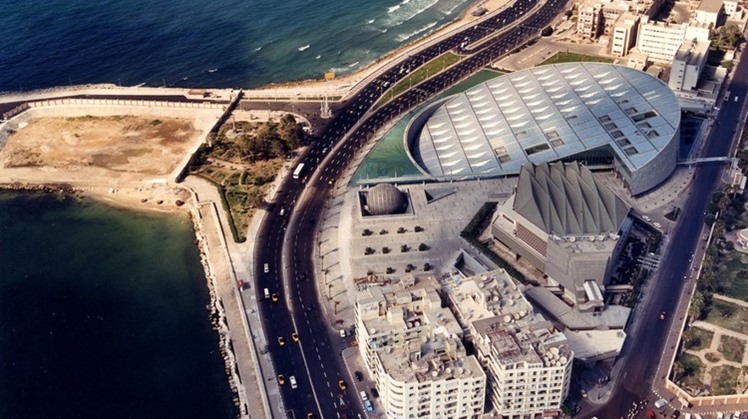 Sun, Sep. 13, 2020
The Bibliotheca Alexandrina will resume its full activities in all sectors and activities starting tomorrow, Sunday, September 13, from 9:30 a.m. to 3:30 p.m., from Sunday to Thursday, in accordance with the precautionary measures stipulated by the decision of the Prime Minister, and the library made it clear in a statement that it will allow By entering the public, provided that the daily allowed number does not exceed 50% of the average number of tickets sold during the corresponding period of last year.

The Bibliotheca Alexandrina had opened its doors to researchers, starting from Sunday 9 August, after a period of closure that lasted for more than 100 days due to the new Corona pandemic "Covid-19", but the return was not for the public, but was for researchers and graduate students only, and with preventive requirements set by the library.

The library announced, on its official website, that it will receive a limited number of its visitors, who are researchers and not others (graduate students) from Sunday, August 9, 2020, from eleven in the morning until three in the afternoon, and it will be closed on Friday and Saturday.

The "library" confirmed, on its official website, that it will take into account that the attendance does not exceed the percentage specified by the Ministry of Culture and the Egyptian government, taking into account all precautionary measures being taken, provided that the reception times for the public are from eleven in the morning until three in the afternoon. A statement by it that the details of the required precautionary measures will be announced accordingly.

The library was keen to take all precautionary and preventive measures to confront the emerging corona virus, as the library building is sterilized periodically and regularly, with the closure continuing on Friday and Saturday.