The start of the quartet concert "Awtar" at Manesterly Palace tonight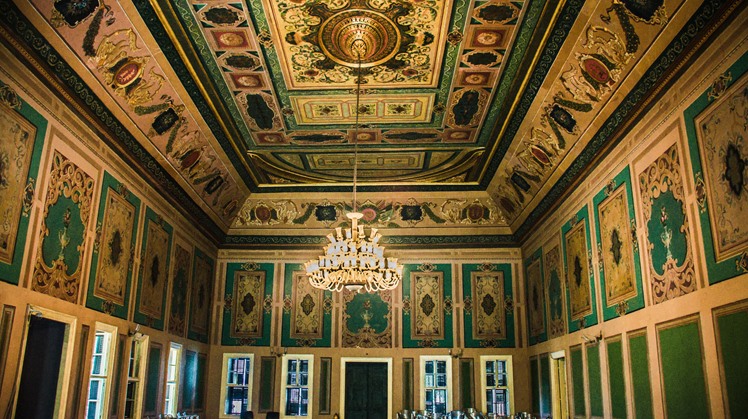 Sun, Sep. 13, 2020
The Manesterly Palace in Manial, affiliated to the Cultural Development Fund sector in the Summer Garden Theater, holds the quartet concert "Awtar" on Sunday evening, with all preventive and precautionary measures taken. It is noteworthy that the Rubai'i was established in 2012 and includes the artists: Yasser Ghoneim, Khaled Saleh, "Violina", Essam Abdel Hamid "Viola" and Mohamed Abdel Fattah "Cello".

The concert program includes presenting a group of Egyptian, international and classic musical works and mixing them with jazz, rock, tango, Latin and popular music, including: Ya Zahra in my imagination (by Farid Al-Atrash), Talk to Me Tmany (by Mohamed Fawzy), Tango and Rumba (Michael Maclean), Tilt (Michael Buble) The case of Ahmad's uncle - Tima Hob and let your mind off your mind (to Omar Khairat), and from the works of the great late Ammar Al-Shari'i, the band presents "Raafat Al-Hagan".

Al-Rubaie presented his concerts in Cairo and Alexandria at the Opera House, El Sawy Culture Wheel, Cairo University, the American University, the Cathedral of All Saints, the Library of Alexandria, in addition to many cultural centers, and the performances also extended to the governorates and cities of Mansoura, Tanta, Benha, Damietta, Luxor and Aswan. He played with the Alexandria Opera Stringes Orchestra and the Sakia String Orchestra in the first appearance of the quartet and saw with an orchestra in Egypt in 2014 and presented a series of concerts for children in slums in 2015 based on mixing classical music with narration with the support of a Fulbright graduate grant for community work, in addition to his participation in Hakawy International Children's Festival at Al-Hanager Theater in 2016, classical music was played in the streets of Cairo and the governorates in cooperation with Mahatat Foundation for Contemporary Art. In addition to concerts at the Egyptian Cultural Center in Paris, Germany and Austria.