The Return of 2 royal statues to Egypt for display at Grand Egyptian Museum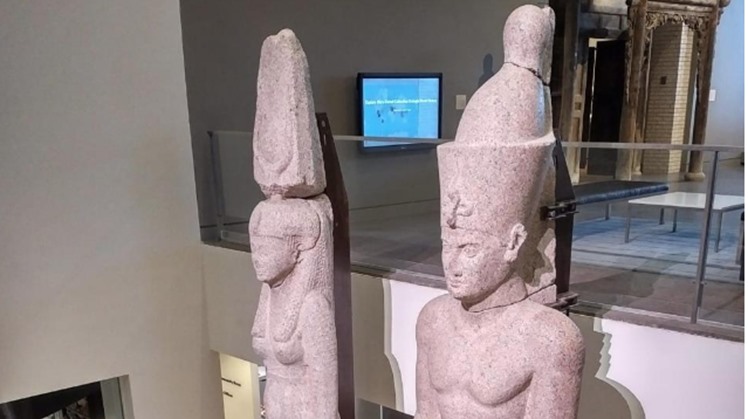 Thu, Aug. 6, 2020
Two royal statues arrived on August 6 to Egypt. The unique statues were included in the artifacts displayed in the exhibition "The Sunken Cities: The Enchanting World of Egypt" in the United States of America.



The statues will now be among the artifacts exhibited in the much-anticipated Grand Egyptian Museum, the largest museum in the world to be dedicated to one civilization.



Secretary-General of the Supreme Council of Antiquities Mostafa Waziri explained that these two statues were returned after approval by the Council of Ministers and will be transferred to the Grand Egyptian Museum.



Waziri further reiterated that the two statues were displayed within the exhibition "Sunken Cities: The Enchanting World of Egypt", which started its foreign tour in 2015, and visited Paris, London, Switzerland's Zurich and four cities in the United States of America. The exhibition also included 293 artifacts recovered from the sunken city of Heracleion in Abu Qir.

The two dazzling statues returned to Egypt after roaming numerous cities since 2015 – Egyptian Min. of Tourism & Antiquities



Moemen Othman, head of the Museums Sector, said that the statues depict a Ptolemaic king and queen and is made of pink granite; the length of each statue reaches about 5 meters.



The first statue depicts the king standing and wearing the double crown with his left foot forward, his hands clenched beside him, and the second statue depicts the queen standing in a transparent robe, wearing the crown of Hathor, with her left foot forward.