Egypt ready to host global centre for grain handling to face food crisis: FM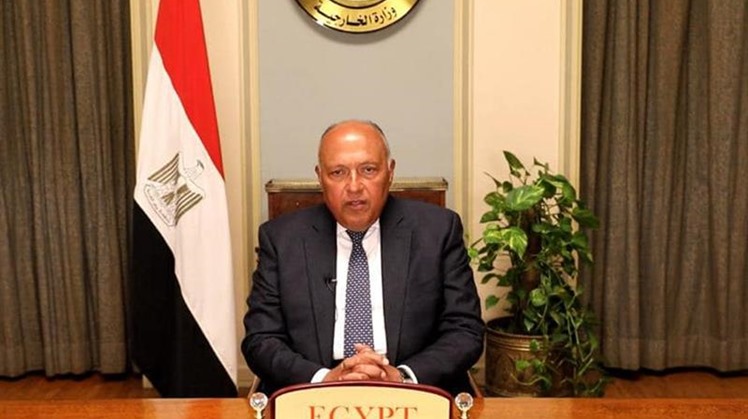 Sun, Jan. 15, 2023
CAIRO - 15 January 2023: Egypt is ready to host a global centre for the supply and storage of grain in cooperation with the international community in a way that helps face the ongoing food crisis worldwide, Minister of Foreign Affairs Sameh Shoukry has stated.

Shoukry made the remarks in a recorded speech on Friday during the Voice of Global South Summit held under the Indian Group of 20 (G20) presidency, according to Ahram Online.

The two-day virtual summit kicked off on Thursday with the participation of 120 countries, including non-G20 countries, to provide a platform for countries of the Global South to express their concerns regarding food and energy security amid the current geopolitical situation.

The Global South includes developing countries in Africa, Asia, Latin America, and Oceania.

In September, Egypt stated at the 77th session of the United Nations General Assembly in New York its readiness to establish a global grain handling centre given its unique geographical location, stressing that one out of five citizens in Africa suffer from hunger.

In his speech today, Shoukry stressed Egypt's support for the goals of the G20 agricultural working group to draw a roadmap for food security and climate-smart agriculture.

Shoukry called for the G20 to take the initiative to require development partners to provide the required support for states of the Global South so that they can recover from the consecutive global challenges in the near future and address their development needs in the long term.

The top Egyptian diplomat stressed the necessity of adopting a comprehensive approach to deal with the global challenges and reach effective and joint solutions.

He highlighted in this regard the challenges facing the countries of the Global South as a result of the global crises, including coronavirus, supply chain crises, food security and climate change.

Shoukry also stressed that access to energy and energy transformation for all countries cannot be achieved unless sufficient funding is secured and technology is transferred to developing countries.

The Egyptian FM called for the G20 to provide the necessary momentum to reformulate the international economic system so that it responds effectively and in a timely manner to the challenges facing the countries of the Global South.

He stressed Egypt's commitment to constructive engagement in the discussions and initiatives that will be put forward within the framework of the G20 in order to reach consensus on the ongoing complex challenges.

Egypt, which participates as a guest country in the G20 meetings this year, has pressed for an effective and a constructive role by the G20 in light of the "very complicated" global economic conditions.

Ragi El-Etreby, the representative of the Egyptian president to the G20, said Cairo intends to closely cooperate with the Indian presidency of the Group concerning files of mutual priority, a statement by the Egyptian Ministry of Foreign Affairs read on Sunday.

These files include enhancing global food security and supporting international financing institutions to better face successive crises, he added.