IMF maintains Egypt's growth rate at 5.9% in 2022, lowers it to 4.8% in 2023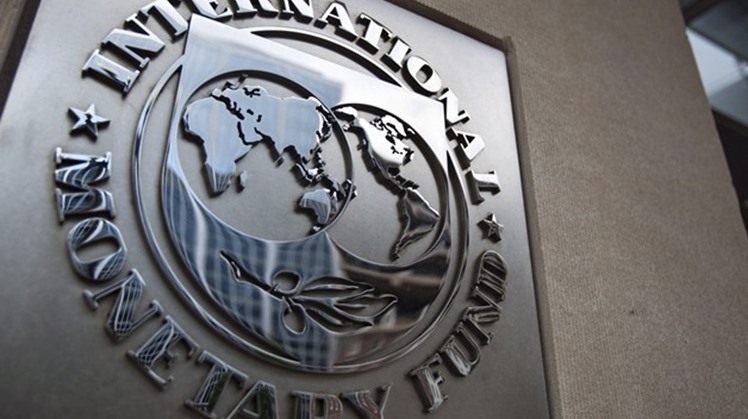 Tue, Jul. 26, 2022
CAIRO - 26 July 2022: The International Monetary Fund (IMF) maintained its forecast for the growth of the Egyptian economy during 2022 at 5.9 percent, while reducing its estimates for the growth of the global economy from 3.6 percent to 3.2 percent.

In its July update of the World Economic Outlook released today, the IMF expected that the Egyptian gross domestic product (GDP) in 2023 would register a growth of 4.8 percent.

The IMF had raised its expectations in the last April report by 0.3 percent to reach 5.9 percent, compared to 5.6 percent in the January update.

It indicated that a team of Fund experts led by Celine Allard visited Cairo from June 26 to July 7 to discuss the International Monetary Fund's support for the comprehensive economic reform program for the Egyptian authorities.

Those meetings resulted in fruitful discussions on the economic policies and reforms that will be supported by the Extended Fund facilities of the International Monetary Fund in the coming period.


The Fund added that the experts continue their close participation with Egypt in order to reach a preliminary agreement, but the final agreement on arranging the program is subject to the approval of the Executive Board of the International Monetary Fund.

Globally, the Fund noted that the risks mentioned in the Fund's Global Economic Prospects report last April are being realized, as inflation has risen around the world, especially in the United States of America and major European economies, which has led to a sharp tightening of global financial policies, and a larger-than-expected economic slowdown in China. This reflects the effects of the (Covid-19) outbreak and the ensuing closures, as well as the more negative cross-border effects of the Russian-Ukrainian crisis.


The IMF expected that inflation will return to levels close to those recorded before the (Covid-19) pandemic by the end of 2024.

"Further supply-related shocks to food and energy prices from the crisis in Ukraine may significantly increase inflation and pass it on to core inflation, further tightening monetary policy, thus causing stagflation," the report stated.


The IMF believes that monetary policy tightening around the world will continue, led by central banks in advanced economies, which will lead to increased borrowing costs and pressure on the monetary reserves of emerging economies.

It also expected a slowdown in the growth of global trade during the current and next two years, more than what was previously expected, as a result of the decline in global demand and supply chain problems, in addition to an increase in the value of the dollar by 5 percent in six months starting from December 2021.