Egypt harvests around 1.2 M feddans of wheat since beginning of domestic season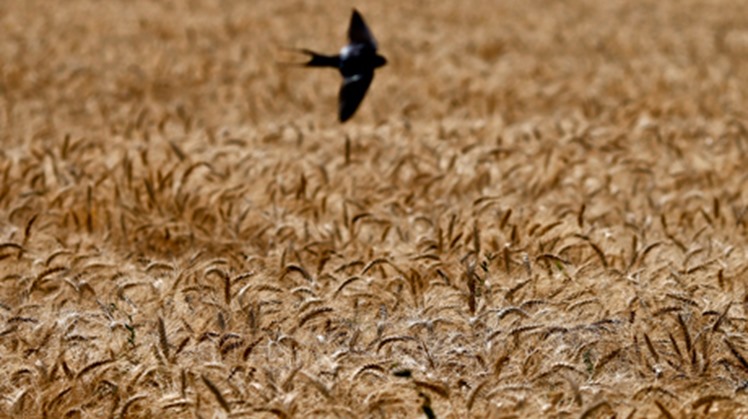 Sun, May. 2, 2021
CAIRO, 2 May 2021: Egypt has harvested around 1.2 million feddans of wheat since the beginning of its domestic wheat harvest season in mid-April, Egypt's Minister of Agriculture El-Sayed El-Quseir said on Sunday.

In press statements, he added that around 1 million tonnes of wheat have been procured by the supply ministry, according to Ahram Online.

He said wheat production this season was promising due to the implementation of quality agricultural practices and seeds with a commitment to technical recommendations issued by the ministry periodically during the harvest season to farmers.

Egypt, the world's largest wheat importer, plans to procure around 4 million tonnes of wheat from farmers this season.

Its strategic reserves of grain are sufficient for 3.6 months.

According to a draft budget for FY2020/2021 seen by Reuters, Egypt is expected to provide 8.6 million tonnes of wheat to the public, with around 5.1 million tonnes imported.