Egypt, Jordan, Iraq discuss proposed joint cooperation projects in several domains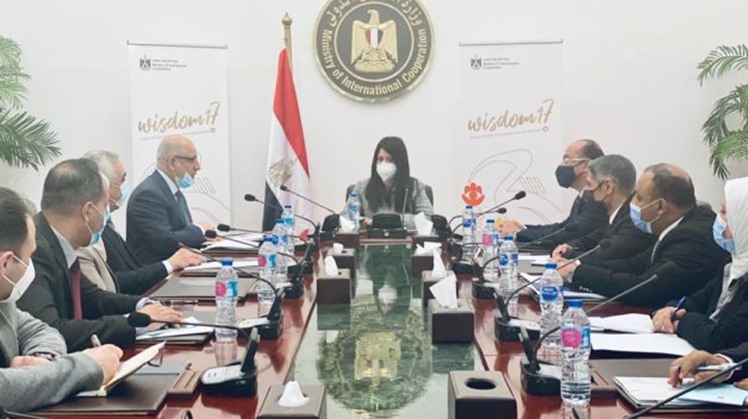 Thu, Mar. 25, 2021
CAIRO - 25 March 2021: A ministerial coordinating meeting grouping officials from Egypt, Iraq and Jordan discussed, on Thursday, proposed joint cooperation projects in several domains, mainly cargo and passenger transport, food security, energy and power linkage, gas and petrochemicals, health and construction.

International Cooperation Minister, Rania el Mashat, chaired the coordinating meeting which was held on Wednesday via video conference.

The meeting aims at ​​completing talks related to strengthening strategic cooperation and economic integration between the three countries.

Attending in the meeting were Electricity Minister Mohamed Shaker, Petroleum Minister Tarek el Molla, Internal Trade Minister Ali Moslehi, Housing Minister Essam el Gazar, Transport Minister Kamel el Wazir, Trade Minister Nevin Gamea and a representative of the Agriculture Ministry.

The meeting tackled efforts of the three countries to activate cooperation and strategic integration in many industries, including the pharmaceutical, veterinary, leather and chemical ones as well as the rehabilitation of Iraqi factories.

Participants discussed steps that have been implemented so far to overcome obstacles blocking joint cooperation, holding permanent exhibitions of Egyptian and Jordanian products in Baghdad and removing non-tariff obstacles to activate the movement of trade.